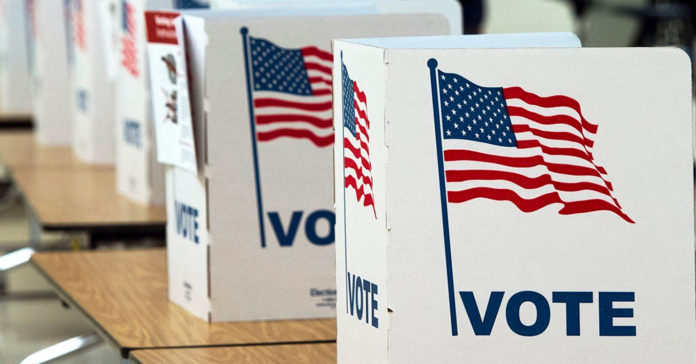 When Georgia passed its 96-page voting overhaul bill into law last month, large companies went public with their opposition. The CEOs of Coca-Cola and Delta both voiced their criticism of the law, and notably Major League Baseball moved the All-Star game from Atlanta to Denver.
Texas has its own voting restriction bills in HB 6 and SB 7, that would limit extended voting hours, make it harder for people with disabilities to vote by mail, and a host of other provisions that voting rights advocates have deeply criticized. Some Texas companies have also joined the debate.
Dell and American Airlines were among the first companies to denounce the Texas bills.
"To make American's stance clear: We are strongly opposed to this bill and others like it. As a Texas-based business, we must stand up for the rights of our team members and customers who call Texas home, and honor the sacrifices made by generations of Americans to protect and expand the right to vote," American Airlines said in a statement.
"At American, we believe we should break down barriers to diversity, equity and inclusion in our society – not create them," the statement goes on to say.
Michael Dell tweeted, "Governments should ensure citizens have their voices heard. HB6 does the opposite, and we are opposed to it."
AT&T and Southwest Airlines, both Dallas-based companies, also made statements about the need to protect voting rights.
"We believe the right to vote is sacred and we support voting laws that make it easier for more Americans to vote in free, fair and secure elections," AT&T CEO John Stankey said in a statement.
Southwest Airlines said, "The right to vote is foundational to our democracy and a right coveted by all. We believe every voter should have a fair opportunity to let their voice be heard. This right is essential to our nation's success."
Additionally many companies have issued statements or signed on to letters supporting voting rights. We will update this list regularly.
Amazon
American Airlines
Apple
AT&T
Business Roundtable: statement
Civic Alliance (Uber, Salesforce etc.)
Dell
Microsoft
Prudential Financial
Southwest Airlines
Verizon