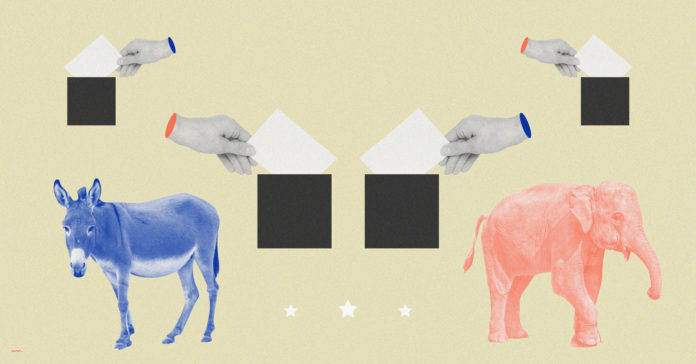 As we near the finish line of one of the most globally watched elections in U.S. history, voters have never been more polarized along party lines. This polarization not only applies to how voters feel about the race at the top of the ticket, it is also being seen in many down ballot races.
President Donald Trump and former Vice President Joe Biden, aware of this shifting political climate, recognize the power of their influence and the weight their recommendations can hold among their often fervent bases. With this understanding, each candidate has been doling out endorsements for positions as influential as the U.S. Senate to the less conspicuous Texas House of Representatives. (See the end of this article for a list of each potential president's endorsements in Texas).
For Texas Democrats and Republicans vying for seats within the state legislature, these endorsements may be enough to tilt voter turnout in their favor.
One recipient of a coveted Biden endorsement is Roland Gutierrez (D-San Antonio), a Texas House representative who is running for the Texas Senate in District 19, a highly contested region of west Texas that includes San Antonio. The District 19 seat had been held by Democrats for decades from the 1870s until 2018 when it was won by Pete Flores (R-Pleasanton).
The battle for this seat has been named "one of the races to watch" because a Gutierrez victory against Flores could mean a tipping of the longstanding Republican supermajority in the Texas Senate to Democrats and a reclamation of a legacy of progressive politicians in the region.
In the contentious battle for a seat in the U.S. Senate, Trump has endorsed incumbent John Cornyn (R-Houston) while Biden has endorsed Democratic challenger MJ Hegar.
These endorsements could make all the difference for undecided moderates and those uninformed or uninterested in voting in local elections.
As we see record-high voter turnout across the country, all eyes are on the presidential election, but what may truly affect us will be the outcome of these intrastate elections which may work in conjunction with the trends we see nationally or be a direct result of them.
Other Texas Endorsements by Trump
Jodey Arrington TX-19
Brian Babin TX-36 for
Kevin Brady TX-08
Michael Burgess TX-26
John Carter TX-31
Louie Gohmert TX-01
Tony Gonzalez TX-23
Lance Gooden TX-05
Kay Granger TX-12
Wesley Hunt TX-07
Ronny Jackson TX-13
August Pfluger TX-11
Beth Van Duyne TX-24
Roger Williams TX-25
Other Texas Endorsements by Biden
U.S. House Candidates

Sima Ladjevardian TX-02
Wendy Davis TX-21
Sri Preston Kulkarni TX-22
Gina Ortiz-Jones TX-23
Candance Valenzuela TX-24

Elizabeth Markowitz TX House-28