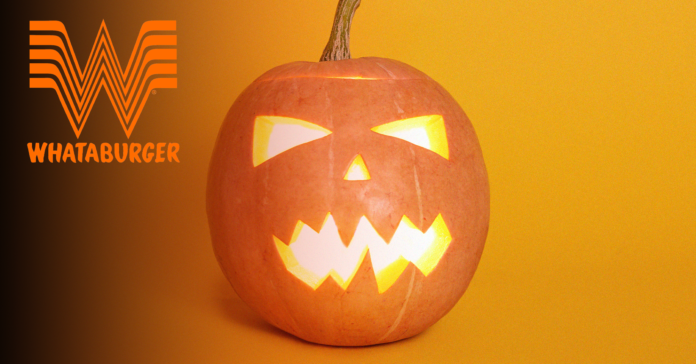 Due to the pandemic, Halloween won't look the same this year, but that doesn't mean you can't still have fun. Whataburger has suggestions.
Pumpkin Carving
You can carve or decorate pumpkins with Whataburger-themed stencils, which can be downloaded and printed from the company's website. There's a helpful how-to video, too.
After pulling the flesh and seeds out of the pumpkin, Whataburger suggests baking the seeds for a tasty snack while you carve your pumpkin.
Then, the website explains, take the Whataburger stencil that you printed on a piece of paper and tape it to your pumpkin. Next, with a pumpkin poking tool, begin to poke holes around the stencil to outline the design.
Follow with a sharper carving tool to carve out the design along the dots you created as a guide.
Whataburger carving designs include a cat with the nose as the Whataburger signature "W," a bat with large wings and a "W" body, a Frankenstein with Whataburger "W' as stitches and more.
Don't forget to add an appropriate light inside your pumpkin the website states, to "glow with pride."
There are other Whataburger-inspired at-home activities here.
Costumes
The burger chain's team has also put together some costume ideas. There's a Whataburger superhero costume, a Whataburger orange striped bag complete with a receipt displaying your favorite order. Or you might like to dress up as fancy or spicy ketchup. There are even costume ideas for your favorite furry friend.
Being Safe
According to the Centers for Disease Control and Prevention's COVID-19 safety recommendations, going trick-or-treating door-to-door or handing out candy are high-risk activities because of the COVID-19 pandemic. The CDC also labels Halloween parties and other typical fall festivities such as hayrides with people who aren't in your immediate family as high-risk activities. The CDC suggests alternative activities such as a Halloween-themed movie night with people in your household. 
Here are more tips on being safe during Halloween.