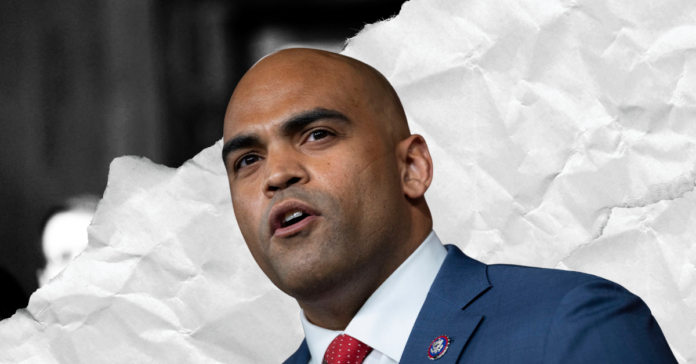 In the first two months of his Senate campaign, U.S. Rep. Colin Allred (D-Dallas) raised close to $6.2 million to unseat Sen. Ted Cruz (R-TX).
The numbers that were first shared with The Texas Tribune, Allred also transferred an added $2.4 million from his House campaign account. In total, he will report approximately $8.6 million in fundraising since the start of his campaign, May 3 and the end of the second quarter, June 30.
In the first 36 hours of his announcement to run for the Senate Allred raised over $2 million, according to his campaign.
The fundraising efforts by Allred in the first two months of the Senate race, cement him as a formidable fundraiser.
Beto O'Rourke, who last faced Cruz for the Senate race in an incredibly close race in 2018, was a fundraising force to be reckoned with, however, it took him the first three fundraising quarters (almost 9 months) to raise $6.2 million, Allred raised the same amount in 59 days.
​​"Since day one this campaign has been about bringing people together to beat Ted Cruz and give this state the leadership it deserves," Allred's campaign manager, Paige Hutchinson, said in a statement. "We are amazed at the outpouring of support, and more confident than ever that we will have the resources to win next November and send Ted Cruz packing."
According to the Texas Tribune, Allred's campaign said that the funds that were transferred from Allred's House account included direct funds and in-kind donations or non-monetary contributions such as goods and services.
The transfer shows how much Allred saved up before he entered the race for the U.S. Senate seat. At the close of the first quarter Allred's House account had $2.2 million cash on hand.
The data is not due to the Federal Election Commission until July 15. Cruz has not submitted his second-quarter fundraising data.
According to his campaign, in the second quarter, Allred had 97,600 donors.
His campaign did not disclose how much cash on hand Allred's Senate account has left after the second quarter. After the first quarter, Cruz's reelection committee had $3.3 million in hand.
The Democratic primary for this race will be different than when O'Rourke ran against Cruz uncontested in 2018. State Sen. Roland Gutierrez (D-San Antonio) is expected to run as well. In addition to that state Rep. Carl Sherman (D-DeSoto) is considering entering the race as well.
After only winning by 3 points in 2018 against O'Rourke, Cruz is seeking a third term in the U.S. Senate.