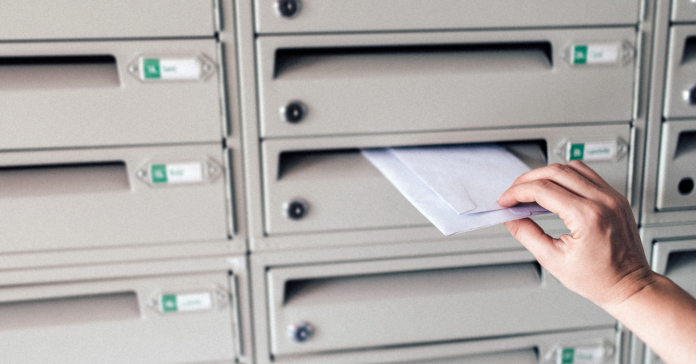 The U.S. Fifth Circuit Court of Appeals on Thursday extended an earlier order halting expansion of voting by mail in Texas to all voters during the pandemic. The decision leaves the U.S. Supreme Court as the only remaining option for the Texas Democratic Party and others who are behind legal challenges to the state's mail ballot restrictions. 
Texas law allows voting by mail only for those 65 and older, disabled people and others who may be out of their county of residence during early voting or on Election Day.
A district federal judge had found that the disability provision should be extended to anyone who lacks immunity to coronavirus and fears contracting the disease via in-person voting. In appealing Judge Fred Biery's ruling, Texas Attorney General Ken Paxton claimed there would be irreparable harm and significant voter confusion from expanding the mail ballot option to everyone.
In reversing Biery's ruling, the appellate court agreed with Paxton, citing the U.S. Supreme court's previous position against altering election rules on the eve of an election.
The appellate court agreed there are increased risks from public interaction but found the state's refusal to provide a mail-in ballot to everyone does not violate the constitutional right to equal protection.
The court's decision elicited a strong response from the Democratic Party of Texas.
"We vehemently disagree with the Fifth Circuit Court stay that was issued today. We find ourselves in the midst of a once-in-a-century pandemic," stated party chair Gilberto Hinojosa. "Voters who are rightfully worried about the safety of in-person voting should have the option to vote by mail. The Constitution prohibits divvying up our rights by our age, gender, or race — and the Fifth Circuit decision of today would allow voters of a certain age different voting rights than the rest of us.'
In May, the Texas Supreme Court also refused to extend voting by mail to all Texans.
In a surprising move, newly appointed Harris County Clerk Chris Hollins announced Thursday he has sent vote-by-mail applications to 376,840 registered voters who are 65 years of age and older. 
To receive a mail ballot for the July 14 primary runoff elections, voters must complete their applications and ensure they are returned and received by the clerk's office by July 2.
"All registered voters 65 and older are eligible to vote by mail," said Hollins. "Our goal is to keep our voters 65 and up safe amid the current health crisis by giving them the opportunity to vote from home."
Once applications are received and approved, mail ballots are sent to voters no later than the seventh calendar day after applications are received.
Here are key dates to keep in mind:
• June 15 is the last day to register to vote in the July primary runoffs.
• June 29 is the first day of in-person early voting.
• July 2 is the last day to apply for a mail ballot for the July primary runoffs.
• July 10 is the last day of in-person early voting.
• July 14 is the 2020 Primary Runoff Election Day.