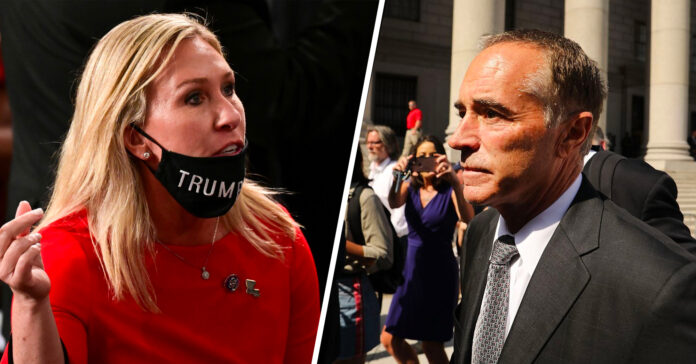 Next Saturday, Republican congressional candidate Christian Collins will hold a rally in The Woodlands. Supporting his first run for office, U.S. Reps. Marjorie Taylor Greene and Madison Cawthorn will accompany him.

Collins – a former aide to the U.S. Rep Kevin Brady and U.S. Sen. Ted Cruz – is one of 11 candidates seeking the Republican nomination in Texas' 8th Congressional District.

According to The Houston Chronicle, Collins has eagerly cast himself as the most conservative candidate in the race, as he tries to contrast himself with former Navy SEAL Morgan Luttrell.

Both candidates have supported former President Donald Trump's false claim that the 2020 election was stolen by President Joe Biden.

Collin's support group in this election are all Trump-aligned conservative provocateurs – like him.

Meet the group.

Greene, a Georgia congresswoman who also backs Trump's false claims about the election, was suspended from Twitter earlier this year for spreading COVID misinformation.

Cawthorn has also backed Trump's narrative that the U.S elections were "rigged" and warned of "bloodshed" if fraud were to occur in the future.

MyPillow CEO Mike Lindell, has claimed that foreign hackers switched votes during the election to favor Biden. He recently said he had evidence to put 300 million people "in prison for life" for election-related crimes, when only 160 million people voted in the 2020 presidential contest, as reported by The Houston Chronicle.

Arizona state Sen. Wendy Rogers, who identifies herself as a member of the right-wing Oath Keepers militia group, has been leading efforts to decertify election results in her home state and imprison officials who oversaw the election.