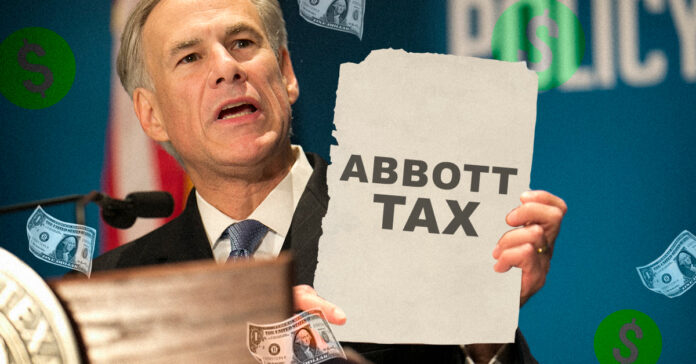 In his latest ad campaign, Beto O'Rourke calls out Gov. Greg Abbott – once more – for being accountable for what he has coined as "The Abbott Tax."
This tax was the result of the state's energy grid failure during last February's deadly winter storm – which left millions to endure freezing temperatures without heat or light.
Texans have paid the price all year – and will continue to pay it – as they see an increase in their energy bills with no assurance that they will be able to keep their lights on during winter.
In the ad, O'Rourke mentions how the average household has seen an increase in their utility bills of between $20 and $50 per month – amounting to more than 200 dollars to heat their homes this winter.
The Texas gubernatorial candidate also slams the Governor for deliberately not fixing the grid in order to maintain his campaign donors happy.

O'Rourke claims Abbott received about $4.6 million from oil, gas, and broader energy interests. The Texas Ethics Commission reports that by June 2021 Texas energy executives had donated this sum to Abbott's campaign.

"Abbott's big donors got billions while families froze. Abbott got millions in campaign checks. What did we get? The Abbott Tax" says O'Rourke on social media.

But Abbott has repeatedly promised enough has been done to prepare for severe weather.
In November, the Governor coldly promised the lights would stay on during the winter season. Backing his claim with nearly a dozen measures he signed into law to make the state's power grid more effective.
However, earlier this month during an afternoon news conference he took back that promise.

"No one can guarantee that there won't be a 'load shed event,'" said Abbott.Meanwhile, O'Rourke promises that instead of asking Texans to pay $20 to $50 more per month for utility bills, they are going to get that money back from the profit makers and highway robbers, to send it all back to Texans.
"So that we can always keep the lights on going forward," O'Rourke said.
The video ends with a commitment to take action: "Statewide drive for a brighter Texas. Keep the lights on. Lower utility bills."