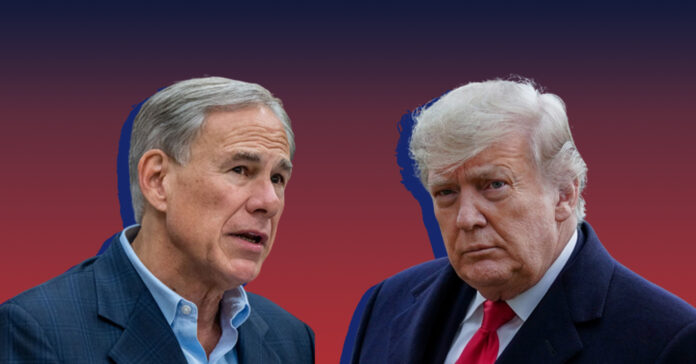 How deep is the "Big Lie" rooted in our electoral system? The Washington Post unmasked what voters already suspected: a dozen Republican candidates have declined to say if they would accept the results of their contests.

The Washington Post survey included 19 of the most watched statewide races for governor and senate. While 7 GOP nominees committed to accept the outcomes in their contests, 12 either refused to commit or declined to respond. On the Democratic side, all 19 nominees contacted by The WaPo said they would accept the outcome.

Why the distrust? 
In 2020, former President Donald Trump ignited the spark of the 'Big Lie,' assaulting the integrity of the U.S. elections and sowing doubt into the electoral system. Ever since, members of the GOP party who are not on board have been severely criticized – making election denialism the price of admission in many primaries. 
According to a Washington Post tally, more than half of all Republican nominees for federal and statewide office with powers over election administration have embraced unproven claims that fraud-tainted Biden's win.
Amongst the many Republicans who have sought voter support by aiding Trump is Texas Gov. Greg Abbott. In 2020, he defended the state's decision to conduct an election audit of the presidential results at Trump's request – despite the overwhelming evidence that the former president won the state.

Even though Trump won Texas by a staggering 600,000 votes, taxpayer money was funneled for an audit of results in four of the state's largest counties: Harris, Dallas, Tarrant, and Collin.
"There are audits of every aspect of government," Abbott said. "Why do we audit everything in this world but people raise their hands in concern when we audit elections, which is fundamental to our democracy?"
Fast-forward to 2022, Abbott is in a competitive statewide race against former El Paso congressman Beto O'rourke. And while Abbott remains in the lead, his opponent is hot on his tracks, only 5 percentage points behind, according to the latest poll by the Texas Politics Project at the University of Texas at Austin.

Will Abbott accept the outcome of his gubernatorial election? In their story, The Washington Post listed him as "No/Did Not Respond." However, Texas Tribune's Primary political correspondent Patrick Svitek, said that upon being asked on the WaPo story, Abbott's campaign replied: "The answer is yes."
Exactly what will happen on Nov. 8 if multiple candidates refuse to accept their defeats is unclear – and will depend on the state. However, chaos and litigation, like in 2020, can be expected.