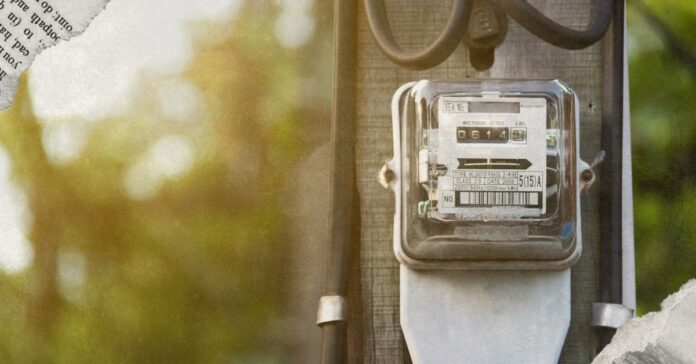 Open your electricity bill this month and you might notice that it's between $15 and $35 higher. That's the new rate paid to your Transmission and Distribution Service Provider (TDSP), and it's not going away anytime soon.
In Texas's deregulated markets, customers can choose from a wide variety of power generators such as Reliant or Green Mountain energy. However, the movement of that power is handled by the TDSP like Centerpoint and Oncore. They maintain the lines, install new ones, and in general make sure the delivery infrastructure is secure. Unlike your power provider, you cannot choose your TDSP short of moving. It is determined by where you live.
While most TDSPs have not increased their actual fees, their charge per kilowatt hour has spiked significantly. In Centertpoint's case, it's risen 50 percent to $0.054694. That may not seem like a lot, but as the unusually hot summer bleeds into unusually hot fall, it adds up.
According to University of Houston Energy Fellow Ed Hirs, the reason we're seeing this spike is because Texas's grid is long overdue for costly repairs.
"The transmission and distribution companies have been asked to winterize and get their stuff together," he says. "These are expenses we just didn't incur over the last ten to twelve years because folks don't like to pay for things."
TDSPs audit their rates every March and September and adjust them based on how much expense they think they will incur over the next six months. This includes controversial programs like Centerpoint increasing their mobile emergency generation capacity, as well as the general hardening of the grid. Extra precautions are being taken to avoid a repeat of Winter Storm Uri, which left millions of Texans without power in freezing weather and claimed over a hundred lives.
Another problem, according to Hirs, is that new infrastructure is being built to accommodate renewable energy. Most wind and solar farms are built far away from dense, energy-hungry urban centers. That means longer power lines out to remote parts of the state.
However, a huge chunk of the expense is simply that companies failed to harden the infrastructure after a devastating ice storm in 2007. Though many improvements were recommended, few were actually implemented. That left the grid vulnerable, and many of the fixes needed now cost more than they would have then.
"We're going to be spending a huge amount now," says Hirs. "If we'd been doing it rationally over the past decade, we wouldn't have to spend so much now. Now we have a lot of catching up to do. I believe a lot of it is necessary. We've ignored the infrastructure too long."
The good news is that the rate is likely to decrease again in March, just in time for high heat and air condition bills to return. Most Texas homes are heated with gas, so in a few months time the increase will still likely be less expensive than summer bills. It's only here, where the heat index is still topping 100 degrees even as Halloween is around the corner, that the pinch is being felt so hard.