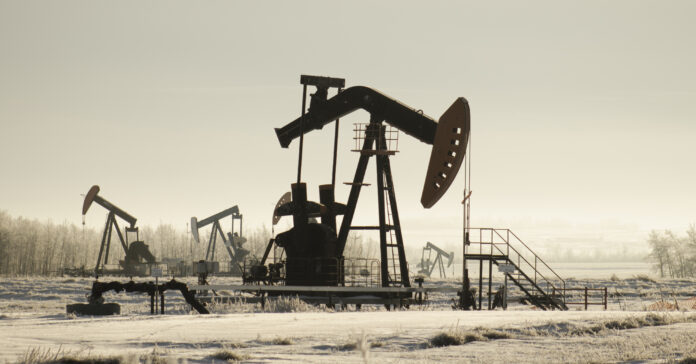 An Austin-based group called the Texas Public Policy Foundation (TPPF) is a conservative advocacy group that targets climate science and has recently funded a lawsuit to prevent the expansion of clean energy projects as far away as Massachusetts. 
The group's Freedom Project features the initiative of the group called Life: Powered, which is an effort to "explain the forgotten moral case for fossil fuels" by rejecting the global scientific consensus on climate change.
Recently, the group bankrolled a lawsuit to block the nation's first major offshore wind farm off the Massachusetts coast, the Vineyard Wind project. The Texas group produced ads on behalf of regional fishing companies in the northeast challenging federal permits, and their video featured a bearded fisherman with a distinct New England accent.
Their express goal in such efforts — is to influence campaigns, legal action, and craft legislation to promote fossil fuels — and stall the American transition toward renewable energy.
President Joe Biden and Democrats in Congress passed the largest climate law in our nation's history earlier this year, and that seems to have prompted groups like TPPF to step up their efforts to keep oil, gas, and coal companies at the center of the U.S. energy industry. 
Using YouTube, Fox News, and social media campaigns, the TPPF, and similar groups have spread gross misinformation on climate change to convince state and federal lawmakers and the public that any slowing of the production of oil, gas, and coal could harm America.
Their philosophy is based in part on recent books written by Alex Epstein, a conservative activist who states that the expanded use of fossil fuels like coal, oil, and natural gas is necessary and moral.
"When you look at their advocacy, it is consistently a false choice between being environmentally responsible and enjoying economic prosperity," Jeff Clark, chief executive of Advanced Power Alliance, told the New York Times. Clark's group is an Austin-based trade group for renewable energy companies. 
"They're against offshore wind, yet they spent decades advocating for offshore oil drilling. They are against subsidies, but only when it applies to renewables. They're for looser restrictions on fracking and drilling, but greater restrictions for solar and wind. This organization exists to defend fossil fuels from any threat to their market share," he added. 
James Leininger, founded the TPPF in 1989 to promote charter schools and the voucher system. His organization has also grown to embrace other conservative pet causes, including eliminating property taxes, criminal justice reform, stopping immigration, and enhancing border security.
Through his opposition to property taxes, the primary tax resource in funding Texas public education, he is essentially opposed to funding public education in the state.
The growth of these groups is shoveling tons of money into the maelstrom of social media and other types of advertising to convolute the public discourse on climate science and its effects.
And like Gov. Greg Abbott, these groups falsely claimed that somehow clean energy sources were responsible for the colossal and deadly Texas power grid failure that crippled the state in February of 2021.
"Just as the tobacco industry had front groups and the opioid industry had front groups, this is part of the fossil fuel disinformation playbook," said David Michaels, an epidemiologist at the George Washington School of Public Health who has studied corporate influence campaigns. 
He told the Times "The role of these so-called policy organizations is not to provide useful information to the public, but to promote the interests of their sponsors, which are often antithetical to public health."
The big-money-fueled conservative activism of the TPPF goes back decades now, and members of the group have also donated their own money to Republican political candidates who are deemed conservative enough for their beliefs. 
And their meteoric rise in the profile of the group — due to its connection to former Texas Gov. Rick Perry — allowed it to expand its financial stature and spread its philosophy far beyond the Lone Star state.
Originally based in San Antonio, the organization relocated to Austin in 2003 to be nearer to the Texas Capitol. In February 2015, the group moved into a new $20-million building two blocks from the Texas Capitol. And in January 2018, the organization opened a new office in Washington, D.C. 
Leininger, whose fortune was made in medical bed sales, donated heavily to Perry's successful gubernatorial campaign in 2000, and other wealthy conservative donors, including Tim Dunn, an oilman who is the vice chairman of the board, donated to Perry as well.
Dunn, a Midland oilman, has spent millions over the last decade attempting to move the Texas Legislature farther right, directly opposing Republicans he doesn't feel fully represent his West Texas values. 
Then, after Perry's days in the governor's mansion were over, he ran for the GOP presidential nomination, and later served under former President Trump, where his connection to the TPPF raised its profile in Washington and beyond and caused its bottom line to boom — from a 2010 value of $4.7 million to $25.6 million in 2021. 
As a nonprofit, the TPPF is not required to publish donors' names, but public tax filings show that the group is heavily funded by companies like coal giant Peabody Energy, Exxon Mobil, and Chevron.
And no doubt the financial thumb of such groups was on the scale
in the PUC's search for solutions for the Texas power grid issues, as evidenced by its anti-green energy solution.
In the new grid plans recently presented to Texas lawmakers, critics argue that the proposal from the Public Utility Commission (PUC) excludes green energy producers from receiving the performance credits that are integral to the grid fix. 
One such critic, Doug Lewin has over 16 years of experience in environmental and climate issues and runs the consulting firm Stoic Energy, says that some parts of the proposed solutions could prohibit the development of environmentally friendly renewable power generators, using wind and solar.
"The problem that I think some of these folks [at the PUC] are trying to solve is, 'How do we disadvantage renewables?'" Lewin said. "They're trying to solve the wrong problem."