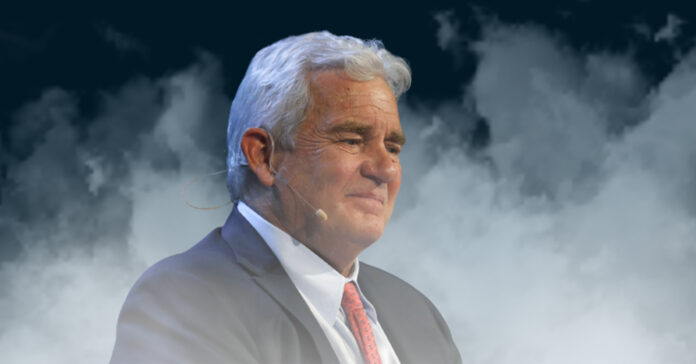 On March 17, a natural gas pipeline run by one of Gov. Greg Abbott's top donors, Kelcy Warren, leaked a ton of greenhouse gas methane. In about an hour the climate impact was equivalent to the annual emissions from 16,000 U.S. cars.

According to Bloomberg News, Energy Transfer Pipeline reported a break in an "unregulated gathering line" that lasted from 8:08 a.m. to 9:17 a.m. local time on March 17 on its Big Cowboy pipeline.

The event likely put about 900 metric tons of methane into the atmosphere, according to the Environmental Defense Fund, a non-profit group that uses aerial surveys to map releases of the fossil gas over oil and gas operations in the U.S. Permian Basin.

Energy Transfer LP, said an investigation into the cause of the event was ongoing and all appropriate regulatory warnings were made. The Pipeline and Hazardous Materials said it hasn't received reports of a release for any regulated facilities in the area and that the Texas Railroad Commission has oversight for the Big Cowboy line, as reported by Bloomberg News.

As one of Abbott's top donors, Warren, chairman of ETC, contributed $1 million to the governor's re-election campaign, just months after the blackout during the February 2021 winter storm.

At the time, the natural gas company made $2.4 billion during the power grid's failure.

Will there be consequences for ETC's mess this time around? According to Bill Caram, executive director at the Pipeline Safety Trust, there are almost always ways to significantly minimize methane releases.

However, since operators are reimbursed for any lost or unaccounted gas through their negotiated rates, they have no financial incentive to keep the gas in the pipe.
"Ultimately, the consumer is paying for all of this climate-wrecking methane being released into the atmosphere,'' Mr. Caram said in an email to Bloomberg.