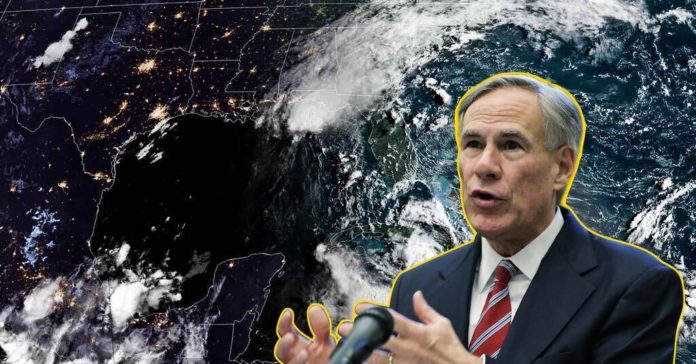 With Laura expected to make landfall as a possible Category 3 Hurricane in southeast Texas sometime late Wednesday or early Thursday, Gov. Greg Abbott warns that time is running out to complete hurricane preparations and evacuate coastal areas.
Mandatory evacuations are in place for Jasper, Jefferson, Newton and Orange counties as well as the cities of Galveston and Port Arthur. Voluntary evacuations are in place for Chambers and Brazoria Counties, Bolivar Peninsula and the cities of Nassau Bay, Seabrook, Hitchcock and Kemah, plus Zones A and B in Harris County. More could be added later.
"If you are subject to one of these evacuation orders, you need to be doing all you can to make sure that you take the action that needs to be taken to protect your life," said Abbott. "Those who stay behind may be caught in a situation where rescue teams may be challenged in being able to rescue from a situation that could cause you to lose your life."
Evacuation centers have been set up or will be set up in San Antonio at 254 Gimbler Road, at the Circuit of Americas in Austin, the Mesquite Reception Center in Dallas and the Knights of Columbus in Ennis, Texas. The state is providing buses for transportation of residents from the coast to the shelters. Hotel rooms are also available. In fact, the governor says that is recommended for residents who have COVID-19 and need to stay secluded from others.
Another 36 counties are being added to the state's disaster declaration, bringing to 56 the total number of counties expected to be impacted by Laura. The governor's initial request made on Sunday was approved by the Federal Emergency Management Agency on Monday.
Unlike Harvey, which caused devastating flooding, Laura is expected to be a high wind event with a 10-foot storm surge along the coast and possible tornadoes. High winds are anticipated well up into east Texas, possibly as far north as Texarkana. Anyone within 100 miles on either side of the storm's cone of uncertainty could be impacted.
"This will be a fast-moving storm, or at least it is slated to be," Abbott said. "We expect it to be out of the state of Texas after about a day."
Various state agencies, including 1,000 troops from the Texas National Guard as well as Texas Department of Public Safety troopers, agents, rangers, helicopters and dive and swift water rescue teams.

Information on getting your storm kit together is available here.