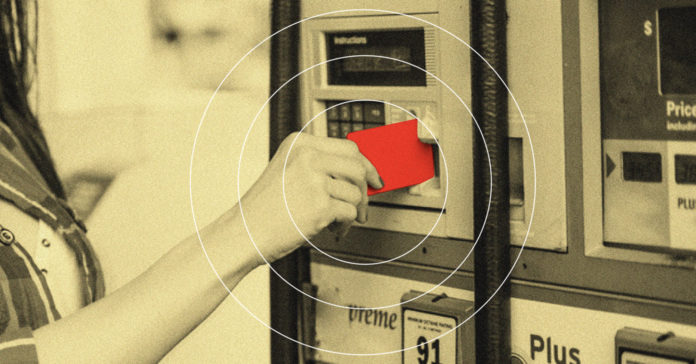 The Texas Department of Licensing and Regulation is warning Texans of possible credit card fraud perpetrated as they buy gasoline at the pump.
Card skimmers have been found this week in Waco and in Friendswood, which is south of Houston. 
The agency says to pay attention. Look to see if the card reader has been tampered with. That's a sign that there may be an issue.
Also, at the pump take note of whether the cabinet door looks loose or damaged. Is the card slot loose? If there's security tape on the cabinet, does it look like it has been cut?
"Whether a credit card skimmer is found by a consumer, a service technician or a merchant, the merchant is responsible for immediately notifying law enforcement and disabling all dispensers where skimmers have been located until law enforcement or TDLR investigators can remove the device," a press release states.
Merchants also are required by state law to notify TDLR within 24 hours. Merchants and consumers should report skimmers via the TDLR website here.
TDLR provides regulatory oversight for a broad range of occupations, businesses, facilities, and equipment in Texas. 

The Texas Department of Licensing and Regulation is using the hashtag #ProtectThePump on social media.