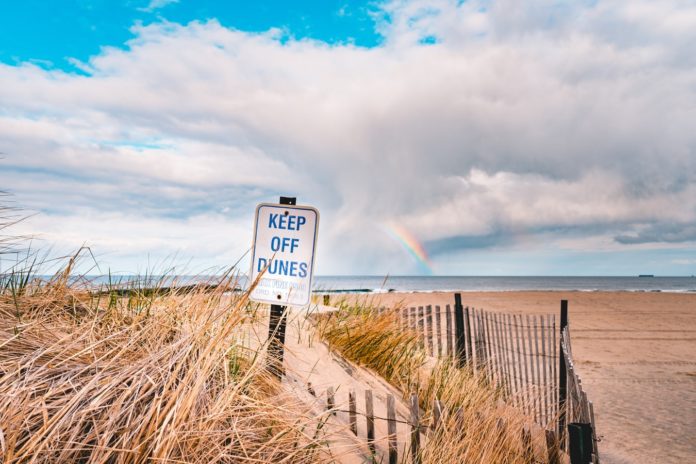 Story by Ken Harold
A report released in late August by Environment Texas and Frontier Group found that 75 of the 120 beaches in Texas they tested "were unsafe for swimming on at least one day during 2017" due to bacterial contamination.
Researchers also found "tests at 708 freshwater sites across Texas revealed levels of bacterial contamination that made them unsafe for swimming on at least one day during 2017, out of 1,450 freshwater sites tested." Of Austin's 76 freshwater sites, 46 of them were deemed unsafe at least one day. All of Houston's 44 bayous were deemed unsafe at least one day.
"Of those [Houston sites], 20 sites were unsafe at least 75 percent of the days that they were tested, and 12 sites were unsafe every single time they were tested," according to the report.
The report, titled "Swim at Your Own Risk: Bacteria Pollution in Texas Beaches and Waterways Threatens Public Health," says "swimming in contaminated water can lead to gastrointestinal illness, as well as respiratory disease, ear and eye infections, and skin rashes."'
One area of the state did perform well on the tests – none of the 35 test sites at lakes in the Dallas / Fort Worth area had a single instance of unsafe bacteria levels. However, some nearby waterways "frequently had high bacteria levels."
While the report says that the effects of Hurricane Harvey increased the bacteria levels in Houston, it notes that the region routinely has "poor water quality," even in non-hurricane years.