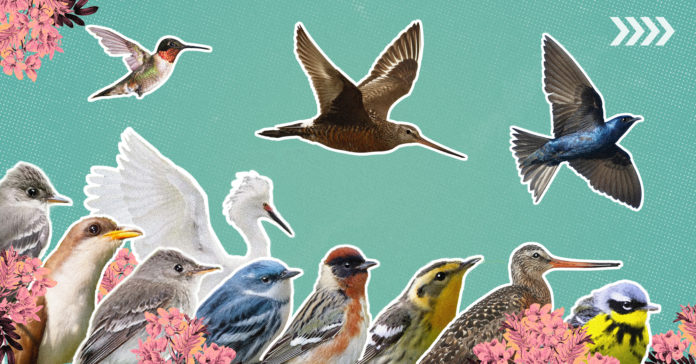 We are currently in a critical time for bird migration through Texas, and there is one simple thing you can do to help them have a safe journey — turn off your lights.
One of every three migrating birds will pass through Texas every fall and spring. That's about one billion birds each migration season, according to Anna Vallery, a conservation specialist at Houston Audubon.
About 80% of these birds will travel at night. As a result, one of the biggest threats they face on their journeys is light pollution.
"The nighttime city lights, such as in Dallas and Houston, can cause migrating birds to become disoriented, which can then lead to building collisions or interactions with other threats like outdoor cats," wrote Vallery.
It is estimated that 365 to 988 million birds die this way each year in the United States. 
How You Can Help
Turn out all non-essential exterior lighting at night during the fall peak migration period of Sept. 5 through Oct. 29.
This year, BirdCast at Cornell Lab of Ornithology and Colorado State University is partnering with Houston Audubon, the Houston Zoo, the Dallas Zoo, and the Perot Museum of Nature and Science to provide Lights Out Texas alerts via an online portal.  
"This is an exciting partnership, as Cornell will be able to share Lights Out alerts with a much larger audience across the state of Texas and the United States, helping around one billion migratory birds travel through our cities safely!" wrote Vallery.
You can have the alerts about high migration in your area sent directly to you by signing up here.
The forecast for tonight, Tuesday, Sept. 15, shows more than 91 million birds flying over Texas. About 461,000 will fly above Houston. More than 276,000 will travel through San Antonio. And, 226,000 will have Dallas on their itinerary. Activity will be even higher on Wednesday, with more than 100 million birds anticipated in the skies over the Lone Star State.
You can check out the forecast maps for yourself each day between now and the end of the migration season. If you bookmark the site, it will be easy to find again when the spring migration begins.