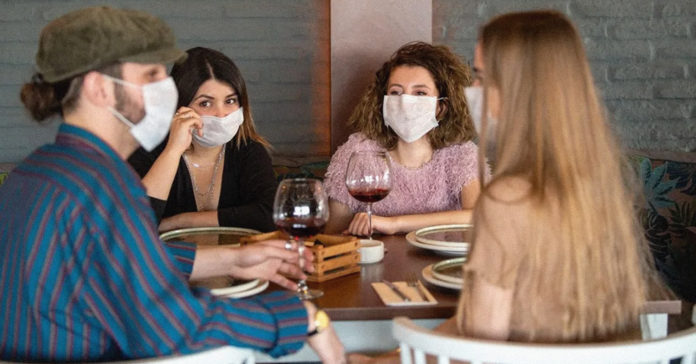 Among adults tested for the coronavirus at 11 U.S. health care facilities in July, none of which were in Texas, those who were infected were about twice as likely to have dined at a restaurant in the previous 14 days, according to a new study reported by the Centers for Disease Control and Prevention. Otherwise, activity levels were similar in people with or without COVID-19 in other respects. Those included shopping, social gatherings at home, going to an office, salon, or gym, using public transportation or attending religious gatherings. 
"Masks cannot be effectively worn while eating and drinking, whereas shopping and numerous other indoor activities do not preclude mask use," researchers said in the report on Friday in the CDC's Morbidity and Mortality Weekly Report. "Eating and drinking on-site at locations that offer such options might be important risk factors associated with SARS-CoV-2 infection," they added.
In a statement, the Texas Restaurant Association characterizes the methodology used in the study as "flawed" and notes that the CDC has also recognized the limitations of the study, including the fact that the survey may not have been representative of the entire country and subjects may have engaged in concurrent activities that make it difficult to determine the exact cause of infection.

TRA states there is no data indicating that COVID-19 is being systematically spread in Texas restaurants that are following the state's masking, social distancing and sanitation and symptom screening protocols.

"It is irresponsible to pin the spread of COVID-19 on a single industry," a prepared statement from TRA read.

"We cannot afford to have inaccurate headlines and a flawed study that does not even include data from Texas, drive public policy and consumer decisions. Instead, we should continue to follow Texas data, which demonstrates that our current approach is working — allowing us to protect public health while we rebuild our economy," the statement went on to read.

Texas restaurants have been operating at 50% capacity since the end of June. Bars have been closed entirely.