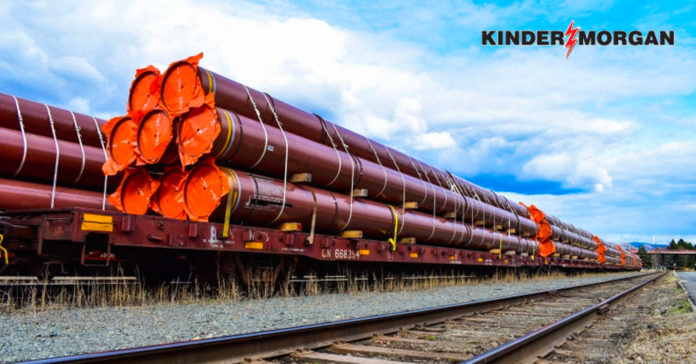 Kinder Morgan is moving toward completion of a pipeline through the heart of the Texas Hill Country, despite multiple legal challenges, opposition from landowners and public appeals from musicians Willie Nelson and Paul Simon.
In an effort to address some of the concerns, the company is rerouting the remaining two miles of the pipeline around the Blanco River.
This reroute will result in two additional miles of pipeline and does not include any deep drilling," Kinder Morgan CEO Steve Kean wrote in an op-ed published in the Houston Chronicle. "Especially in times like these, it is important to focus on facts and not fear. Those facts bear out what we all know: landowners in Texas and across America have long lived in safe proximity to pipelines, enjoying the benefits of both affordable energy and a clean environment."
The Sierra Club said the reroute still threatens wildlife and water crossings and will further compound damage already done by construction along the current route.
"After multiple accidents and spills, Kinder Morgan is picking up and trying to build along a new route, leaving an enormous amount of damage in its wake and putting a whole new group of landowners at risk," stated Sierra Club Senior Campaign Representative Roddy Hughes. "Kinder Morgan has made it clear that, regardless of the route it takes, it cannot be trusted to safely build the Permian Highway Pipeline through Hill Country. The only responsible path forward is for Kinder Morgan to shut down construction of this destructive pipeline once and for all." 
Last spring, a 35,000 gallon spill during construction left nearby homeowners without clean drinking water. Kinder Morgan has expressed regret for the accident and claims it has worked diligently with the community to make things right.
Nelson and Simon remain unconvinced.
"Must we wait until the water is poisoned, the grasslands are gone, the local wildlife extinct and communities ruined before common sense and the love of our land prevails," the two musicians wrote in their own op-ed. "When will we stop swapping the environment for a profit?"
The $2 billion project will move 2 billion cubic feet of natural gas per day from the Permian Basin in West Texas to its destination outside of Houston. Construction on the last segment, the rerouted portion around the Blanco River, has been permitted and is expected to be underway as early as this month, with completion of the entire project projected for early 2021.