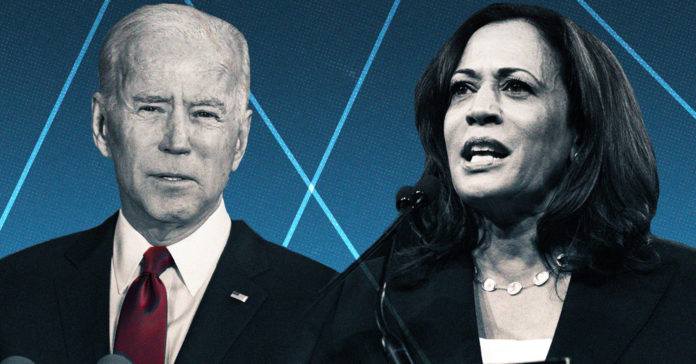 In case you've been otherwise preoccupied, tonight is the first night of the Democratic National Convention.
"The what?!"
That was how University of Houston Adjunct Women in Politics Professor Nancy Sims jokingly responded at the start of a Reform Austin interview Monday. That one comment seems to sum up what most are thinking at the nation's first-ever totally virtual national convention gets underway.
Interest in the national conventions has been waning in recent years. Never will that be more apparent than this year, when everyone has so many other things they are focused on right now. After all, we are still in the midst of a global pandemic that has left millions unemployed, thrown our education system into havoc and strained the capabilities of the world's finest health care system. We are also at a crossroads regarding racial injustice. That doesn't mean the Democrats don't have a job to do.
Sims says Texans are enraged by the mass confusion and miscommunication at the federal said state levels, especially concerning the coronavirus. She said they are yearning for leadership.
"Texans are no different than most of the rest of the nation in what they want to hear, possibly a little more concerned with coronavirus due to the way it has been handled in our state," she said.
Texas Democrats were miffed that Texans were missing from the initial lineup of speakers for the convention. No Beto. No Castro brothers. Not one person from the Lone Star State. 
"Somebody messed up. Somebody dropped the ball, and they need to fix it, said Democratic Party of Texas Chair Gilberto Hinojosa in an interview with KXAN in Austin. "The national party needs to have Texans speaking in prominent positions in this convention."
In an apparent nod to the consternation two young Texas Democrats — Congressman Colin Allred (D-Dallas) and State Rep. Victoria Neave (D-Mesquite) — were given roles as part of a Tuesday evening keynote featuring rising stars within the party. While still not fulfilling major speaking roles, Houston Police Chief Art Acevedo and Beto O'Rourke were expected to make appearances in Monday night's program.
The oversight was surprising to many who believe Texas is in play this election season. Sims doesn't view it as an indication Texas isn't a battleground state this year. She attributes it more to the fact that Texas' statewide leadership is all Republican, leaving fewer options that would appeal to a national audience.
It's just a matter of priorities, she said. States that are genuinely winnable will place higher in those priorities than states that might go blue.
Tonight's speakers include former First Lady Michelle Obama, Sen. Bernie Sanders (I-Vermont), Sen. Catherine Cortez Masto (D-Nevada), New York Gov. Andrew Cuomo, Michigan Gov. Gretchen Whitmer, House Majority Whip Jim Clyburn (D-South Carolina), Rep. Bennie Thompson (D-Mississippi), Rep. Gwen Moore (D-Wisconsin), John Kasich, Sen. Doug Jones (D-Alabama) and Sen. Amy Klobuchar (D-Minnesota).
Due to the pandemic, this will be the nation's first-ever totally virtual convention. National media, including CNN and MSNBC, are providing coverage from 7 to 9 p.m. nightly, but the absence of thousands of cheering delegates, the traditional balloon drop and reporters commenting on every word will make it different from any previous convention and harder to maintain the national interest.
If you are interested in catching the Kamala Harris and Joe Biden nomination acceptance speeches, Harris is scheduled for Wednesday evening and Biden is the last to speak Thursday night. Here's the link for watching. You can also tune in via Twitter, Facebook or YouTube. The schedule for each day of the convention is available here.
The Republican National Convention is scheduled for August 24 – 27.