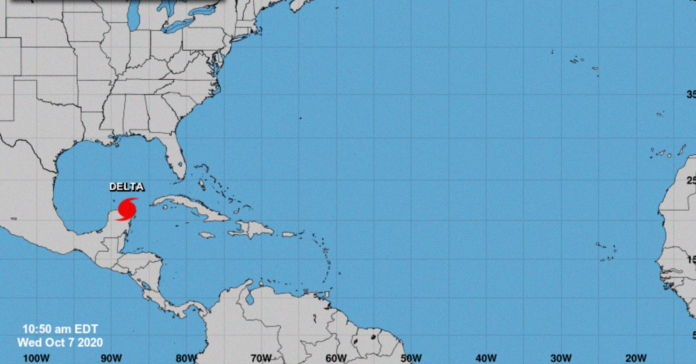 All eyes are on Hurricane Delta, which pelted the beautiful beaches of Mexico's Yucatan Peninsula with flooding and major wind damage.
Right now Delta is headed for the U.S. as a Category 2 hurricane with wind speeds of 105 mph. A hurricane watch is in effect from High Island, Texas, to Grand Isle, Louisiana. A storm surge watch is also in effect from High Island, Texas, to the Alabama-Florida border.
As the storm makes its way north, it will likely pick up speed, making landfall Friday as a possible Category 3 hurricane.
According to weather experts, Galveston has a 50% chance of tropical storm-force winds and coastal flooding. 
Gov. Greg Abbott has placed state resources on standby.
"As the state of Texas monitors the development of Hurricane Delta, Texans are urged to take immediate precautions to protect themselves from the impact of this storm," said Abbott.
"Texans along the coast should pay close attention to the guidance from local officials and maintain awareness of the movement and development of Hurricane Delta," he added.