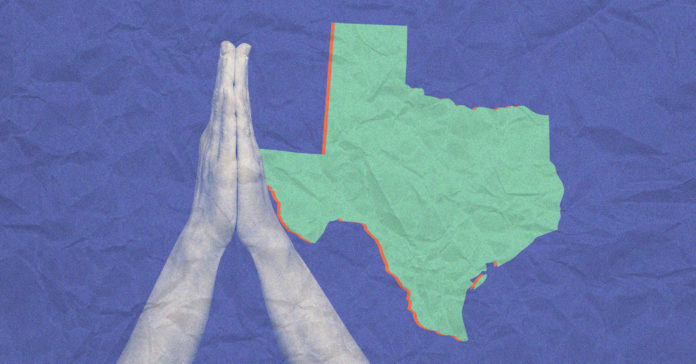 The National Latino Evangelical Coalition has released its 2020 presidential voter guide, a lengthy outline of scripture-supported policies and shiny green checkmarks for the candidate seen as supporting them. The result is a compelling, Bible-backed case in favor of Vice President Joe Biden, even as the document demures from issuing any official endorsement.
"As Hispanic Evangelicals, we believe that a Gospel-centered public agenda reflects care about the sanctity of life, and justice [and] compassion for the poor and vulnerable," the guide reads, adding that its purpose is to analyze Biden's and President Donald Trump's stances on "issues of importance to our communities."
Among them are abortion, poverty reduction, environmental protection, and criminal justice reform, as well as 20 others filed under categories ranging from health care to immigration. Of these "equally important priorities," Biden's policy platform receives credit for addressing 22 in a meaningful way. Trump's, on the other hand, scores just nine.
Founded by Rev. Gabriel Salguero, NaLEC seeks to promote nonpartisan voices within the Latinx evangelical community, which, unlike its white counterpart, remains politically elusive.
"You almost never see them surveyed," Dr. Arlene Sanchez-Walsh of Azusa Pacific University explained, owing this dearth of data to the group's small size. What polls she has seen suggest they are likely to break for Trump, albeit by a margin of just a couple of percentage points, which she finds "pretty amazing, given how strong his vote is with the larger evangelical population."
The author of "Latino Pentecostal Identity: Evangelical Faith, Self, and Society" attributes this to a number of causes, starting with the fact that Latinx evangelicals tend to be "less ideologically driven" than their white counterparts for whom identity politics tend to override all else. Latinx evangelicals, by contrast, are more likely to consider a range of "bread and butter issues," including "COVID, the economy, and racial justice."
It would be a mistake to treat Latinx evangelicals as a single voting bloc, however. Among the various factors to consider is the degree to which individuals identify with the larger evangelical establishment in the United States. Those steeped in Fox News, social media trends, and the Christian Broadcasting Network are more likely than not to support Trump, noted Sanchez-Walsh. The same goes for men, the wealthy, and those living in the South.
Dr. Daniel Ramirez, an associate professor of religion at Claremont Graduate University, believes much of the division comes down to how close a Latinx evangelical is to the undocumented experience.
"If you fellowship on a weekly basis with a brother or sister in Christ who does not have status, you are compelled to think about their wellbeing," said the president of the American Society of Church History. For more and more worshippers, particularly in "areas of longer settlement" like Texas, this sort of exposure is becoming less common — with implications beyond Sunday service. "That distancing does have an electoral ramification."
According to a 2017 study by the Public Religion Research Institute, Latinx evangelicals accounted for 2% of the overall U.S. population, compared to 17% white evangelical, and 5% Black. However, there are signs the Latinx community may be catching up, thanks in part to a growing number of converts among first-generation immigrants. This is particularly true in the South, the region with the steepest increase in Latinx population since 2010, according to the Pew Research Center. Since 2018, the Latinx population of Texas alone has grown an estimated nine times faster than the white population.
All of this comes at a time when Biden's campaign has begun to eye Texas' 38 electoral votes, sending Dr. Jill Biden to court and energize voters in El Paso, Dallas, and Houston earlier this week. Meanwhile, Beto O'Rourke enlisted the help of Oprah Winfrey, Willie Nelson, Bernie Sanders and others for phonebanking that resulted in nearly 3 million phone calls to Texas voters on the eve of early voting.