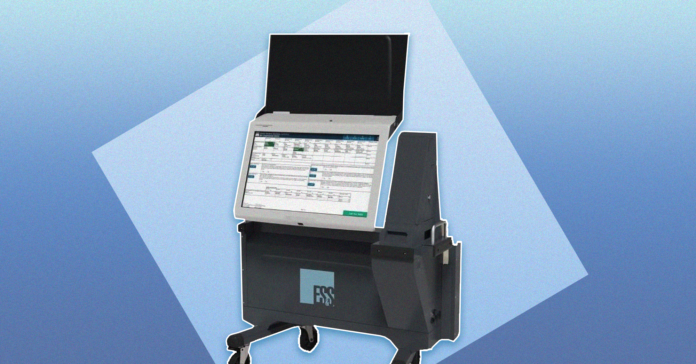 Religious leaders from across Texas are encouraging voters to keep the faith in the U.S. election system and allow for the counting of every legal ballot. Put another way: Trust in the country's institutions and in each other.
Jesse Rincones is the executive director of the Hispanic Baptist Convention of Texas. Based out of San Antonio, he is also one of five Texas signers of the petition Faith Leaders United to Support Free and Fair Elections.  
"The only way we can continue to work together is if we have faith and trust in our institutions," Rincones said. "Even if we don't like the result, we have to trust the process because that is what unites us."
As a community organizer for Faith in Texas, a nonpartisan, interfaith political action group, Rev. Wes Helm has had a front-row seat to the voting process throughout Dallas, where he is based. 
"Our faith leaders that I work with, the community members I work with, everyone feels really confident in the integrity of the election, particularly because we've been on the ground, working with election officials, and active in the process," he said. Now the most important thing, he says, is "to maintain faith in democracy and in one another" and let the counting continue.
Like Helm, Rabbi David Segal works helping people of faith get involved in the political process. The Houston native is the Texas organizer for the "strictly nonpartisan" Religious Action Center of Reform Judaism. At the center of his work heading into this election season has been fighting voter suppression through education designed to demystify Texas' multi-step registration and, in some cases, voting process.  
"Our message from the beginning has been 'every voice, every vote,' and have said — and continue to say — every vote should be counted," he explained. "That's really a basic, lower-case 'D' democratic ideal. If we're not all on that page, we've got a lot more work to do."
By throwing their support behind a complete count, these leaders have put themselves directly at odds with President Donald Trump, who as recently as Thursday morning tweeted out an all-caps call to "STOP THE COUNT." The president does not hold the authority to interfere in how states conduct elections. However, that hasn't stopped him from attempting to sow distrust in the country's voting process, declaring it "rigged" and spreading false claims of widespread voter fraud long before the first ballot was cast. 
The predictable outcome can now be seen playing out in key swing states, with angry Trump supporters descending on sites where election workers are engaged in the painstaking work of tabulating a dizzying number of ballots.
All three acknowledged the fury roiling the country, and that undermining faith in political institutions is Americans' increasing lack of faith in each other. And yet they remain optimistic, pointing to religious communities as a possible template for rebuilding respect and trust within the public square.
Included in that template is a refocusing of attention away from national issues to local ones, where individuals can have the most impact, especially when working in collaboration.
"Faith can remind us of the power we have to impact our community and transform it for good," Rincones said.
Beyond simply empowering everyday citizens, pivoting to the issues close to home forces them to confront the humanity of those whose welfare is directly tethered to their own — whether they like it or not.
Such a process is not easy nor without conflict, Segal stressed. But he believes it's one that can be done, and in fact is done regularly within many faith communities. "What people want more than anything else is to be heard and taken seriously, even if not agreed with," Segal said. "For houses of worship, it's mission critical that they create a space where people engage in that way."
Ultimately, the only way any community succeeds is if its members can agree to certain basic principles, an area in which faith communities are once again particularly experienced.
As Rincones put it, "Our faith can remind us of things that are transcendent, that are beyond today."