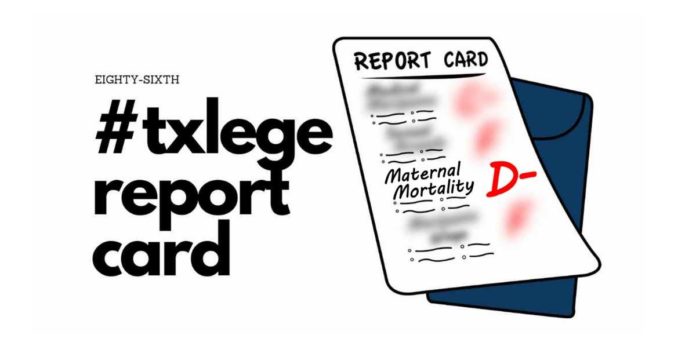 Women's health for the most part received little support in Texas' 86th Legislative Session.

At a time when 1-4 Texas women are uninsured, rural obstetrics units are closing and the state is facing high maternal mortality and morbidity rates, it's ever more urgent for the state to do more to support women's health, especially the most vulnerable amongst them.

Of the more than 40 bills filed this session to improve women's health and reduce the maternal mortality rate, 25 received committee hearings and nine passed. This does not include the budget and supplemental appropriations.

The Legislature passed several bills to study maternal mortality and morbidity and evaluate current services for women's health. The biggest move forward for women's health this year came in increased funding in the biennial budget to the tune of $9.7 million. This covered $6.2 million more funding for the state's family planning program, Healthy Texas Women, and $3.5 million for maternal care pilot programs and maternal safety initiatives. A budget rider that passed directs the Department of State Health Services (DSHS) and the Maternal Mortality and Morbidity Task Force to collect data on postpartum depression and maternity care.

There are several caveats, however. The budget,as is, assumes a good chunk of funding will be provided by the federal government pending a Medicaid waiver approval by the Center for Medicaid and Medicare Services (CMS) for Healthy Texas Women. Also, the current system of Healthy Texas Women has faced issues of mismanagement, using providers who do not even serve half the patients they promised the state they would.

Also passed this year was $10.3 million to cover a funding shortfall for women's health programs from the previous session's budget because more women were being served than expected. According to a recent report, 1.8 million Texas women are in need of publicly funded family planning services.

Advocates are pleased with the additional funding. Erika Ramirez of the Texas Women's Healthcare Coalition said they "will continue to monitor how those funds are distributed."

Among the most important bills for women's health this session addressed the high uninsured rate of women, did not pass. Medicaid expansion would have made the biggest strides in improving women's health, according to a recent study by Georgetown University. However, the policy did not get beyond a committee hearing or a House floor vote on a budget amendment.

In lieu of traditional expansion, there was a proposal to extend Medicaid maternity coverage for up to 12 months postpartum to address a time when many pregnancy-related deaths are reported to occur, based on the state's own research. This was the #1 recommendation by the Texas Maternal Mortality and Morbidity Task Force. One bill to do so passed the House and died in the Senate.

This came a disappointment to women's health advocates. "We'll continue to figure out how access for women can be readily available, how we can expand how much time women are on our Medicaid," said Ramirez.

As legislators revel in their self-proclaimed superior session, it is our job to hold them accountable and ensure they are passing legislation that benefits the people that elected them.
Accountability Assessment

For women's health and maternal mortality efforts in the 86th Texas Legislature, Reform Austin gives lawmakers a D-.