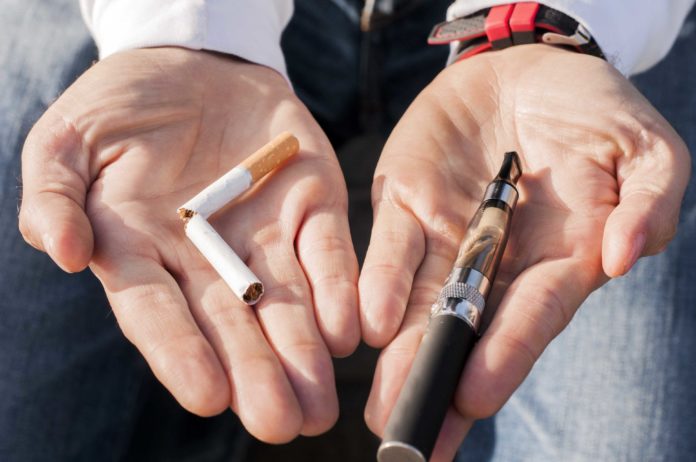 Active U.S. military members are exempt from Texas' new law that prohibits adults under the age of 21 from purchasing cigarettes.

But the new restrictions, which go into effect in September, may be difficult to enforce, according to a Houston Chronicle report.

The law, which was passed by the Texas Legislature and signed by Texas Governor Greg Abbott on June 7 also prohibits the sale of e-cigarettes to adults under 21.

Public health advocates told the Houston Chronicle that enforcement of the new law would be dependant on Texas' ability to inspect retail and convenience stores.

However, two years ago, the Texas Legislature cut funding for enforcement actions and banned the Texas Department of State Health Services from paying for anti-tobacco advertising campaigns.

Claudia Rodas, regional director for the southern U.S. for Campaign for Tobacco-Free:

"You want to address the e-cigarette epidemic, yet you have restricted your state, your health department, from doing the No. 1 thing they can do, which is educate the public about the dangers of these products."

And fines for violating the ban essentially amount to a slap on the wrist, according to the report:

'Stores caught selling cigarettes or chewing tobacco to teens can face a penalty of up to $1,000 — pocket change for convenience stores that sell an average of $600,000 in tobacco products a year, Rob Crane, a professor of family medicine at Ohio State University and the president of Preventing Tobacco Addiction Foundation,'
JUUL, a major manufacturer of e-cigarettes supported the bill that was sponsored by State Rep. John Zerwas (R-Richmond) and Joan Huffman( R-Houston)."We applaud Governor Greg Abbott, Senator Joan Huffman and Representative John Zerwas for their successful efforts to raise the purchasing age for all tobacco products, including vapor products, to 21," Kevin Burns, JUUL Labs Chief Executive Officer said in a statement.
"We won't succeed in providing the world's one billion adult smokers with a true alternative to combustible cigarettes, the number one cause of preventable death in this country, if youth-use continues unabated."