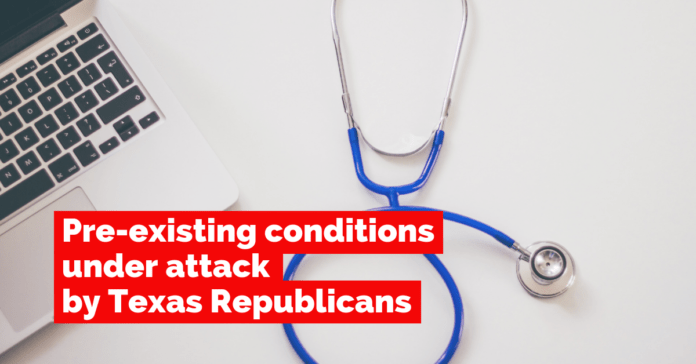 A lawsuit seeks to invalidate pre-existing condition protections addressed in the Affordable Care Act (ACA).
Pre-existing conditions are considered any disease or ailment for which a person has sought medical care. Prior to the ACA, it was extremely difficult for people with any kind of pre-existing conditions to get coverage.
In February of 2018, Texas v. Azar was filed by Texas and 19 other states, building on the repeal of the ACA's individual mandate. Plaintiffs in the lawsuit contend that because the mandate is a critical part of the ACA, the entire law should be invalidated.
If the court strikes down the Affordable Care Act, millions of Texans will be affected. Without this federal funding, most enrollees would be unable to afford coverage regardless of whether pre-existing condition protections are in place or not. Other terms and conditions from this lawsuit will prohibit people from getting coverage as well, such as the elimination of the following:
Elimination of annual and lifetime caps on benefits

Access to parents' plan coverage for young adults up to age 26

No pre-existing condition coverage exclusions or medical underwriting

Coverage of prevention and screening benefits with no deductibles or copayments

Required coverage for mental health and addiction treatment services

Federal support for expanded Medicaid eligibility

Premium subsidies for low- and moderate-income individuals and families to purchase coverage and cost sharing subsidies to lower out-of-pocket costs
Democrats are divided over how far to go to expand health insurance coverage — and are determining whether to push for a single, government-run system like Medicare for all Americans. They are also working to refine the law and restore funds cut by the Trump administration for insurance counselors who help people enroll in qualified healthcare plans.
Pre-existing conditions should not be a barrier Americans have to face in order to have access to quality, affordable health care.