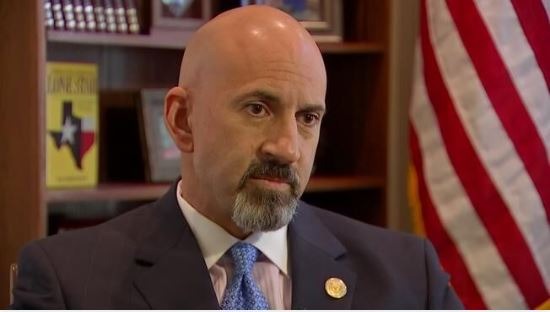 Texas policymakers should protect and serve our most vulnerable and at-risk Texans, including those with mental health and substance abuse issues. However, some legislators simply cannot muster sufficient compassion to help anyone other than their special interest friends. Matt Shaheen is one of those legislators.

In 2014, Medicaid funding for mental health services, outpatient therapy, and disabled children helped serve 444,376 Texans. This program helped struggling Texas families by providing services for 346,007 children who qualified for a disabilities grant, as well as allocating seven percent of funds toward caring for foster children. Many of those helped were in the Dallas-Fort Worth Metroplex.

In 2015, the Texas Legislature's arbitrary $350 million cut to Medicaid gutted services for mentally ill patients across the greater Dallas area. The families of children who received these services and the professionals who provided them were left wondering what happened.

When bipartisan efforts were made to restore these critically important services, State Representative Matt Shaheen (R – Plano) said no. Despite the outcry from north Texas families and overwhelming support for legislation, Shaheen and several of his Dallas area colleagues opposed the insurance mandate for mental health services, as well as speech and hearing disability assistance.

This wasn't the first time Matt Shaheen ignored efforts to help the mentally ill and disabled gain access to healthcare. After the massive budget cut in 2013 by the Texas Legislature, The Texas House Speech-Language-Hearing Association surveyed 5,500 of its care providers and found 30 percent of them would stop seeing Medicaid patients if the cuts took effect. While the 84th and 85th Legislature struggled to reform the bill to improve patient access to Medicaid services, Shaheen voted against HB 490 to help cover the cost of hearing aids, and cochlear implants for Texans with hearing disabilities, and which passed the House by an overwhelming margin.

Shaheen clearly doesn't care about helping North Texas children and families in need of basic care. Rather than representing his Collin County constituents, he's got another agenda in Austin.