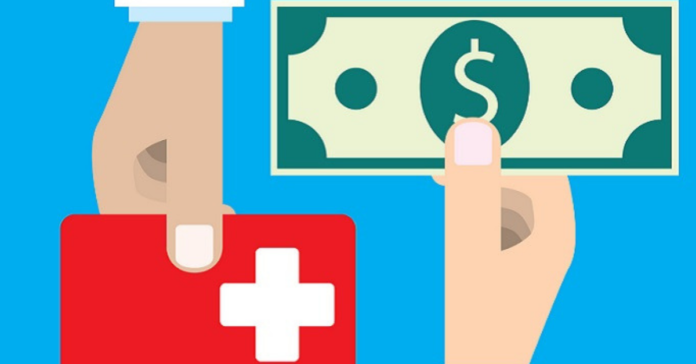 Adequate medical aid is growing dangerously distant for many of Texas' rural communities.
Of the many challenges facing Texas' rural residents, access to health care is at the top of the list.
Since 2013, 23 hospitals in the rural parts of the state have shuttered their doors and forced thousands to travel further in order to receive basic medical attention.
In the past decade, Texas has led the nation in the number of rural hospital closures, making up nearly one fifth of all closures across the United States. This has left more than a quarter of Texas' 3 million rural residents looking further for emergency care.
In the past year alone, Texas has seen four hospital closures in rural areas within a one-month period.

The closing of these hospitals is deeply felt throughout the surrounding communities. As medical services leave town, a number of risks are presented.

Rural hospitals, due to lower density population and greater rates of uninsurance, often operate within a narrow profit margin.
Prior to Medicaid expansion under the Affordable Care Act, numerous hospitals treated uninsured patients and never received payment. The expansions made under the Affordable Care Act were intended to benefit rural hospitals through the provision of federal reimbursement.
However, these benefits were only felt by states that chose to opt in. Texas is one of 14 states that decided against expansion.
This cost Texas' hospitals $34.3 billion in federal reimbursement over a 10-year period, reporting from The Texas Observer shows financial help can mean the difference between keeping the lights on and hospital closure.
Without federal aid, the sole fiscal burden is placed on hospitals themselves that may have already incurred large costs prior to the Medicaid expansion. According to John Henderson, the CEO of the Texas Organization of Rural and Community Hospitals, Texas has seen a greater increase in the number of rural hospital closures in the previous six years than may have otherwise been the case.
"I'm not going to say we would have had zero rural hospital closures, because we still have population problems and issues around federal sequestration," said Henderson. "But when you don't expand Medicaid those issues snowball."
While the problems surrounding rural hospital closures are complicated and multi-faceted, stagnating legislation has caused many to solve the problem within their own communities.
Increasingly, rural hospitals have turned to taxpayers to make up for operational margin, usually through propositions to create new taxing districts.
Taxes have even been imposed in some of Texas' most tax-averse communities, where local sales and property taxes are intended to make up for the financial deficits that would allow for hospitals to continue covering the costs associated with treating patients who were unable to pay for their own treatment.
This was the case in 2018 for a hospital located nearby McLennan County where voters approved a property tax that would allow the hospital to continue running.
"That was remarkable because the property tax passed in a county that hates taxes," said Henderson. "They knew the alternative was an outcome they couldn't live with."