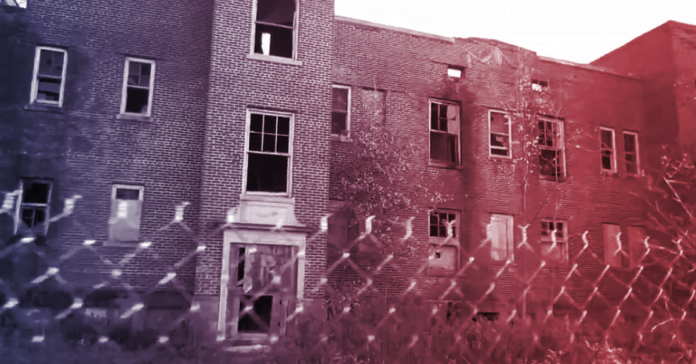 For Texans living with intellectual and developmental disabilities (IDD), there are few options for state sponsored long-term care. And with the state funneling money into institutions deemed inattentive and restrictive, an additional burden is placed on those left waiting years for a spot at group homes with better care and services.

The recent death of LeCarvin DeKevin "Kevin" Lewis put this fact into stark relief earlier in July. Lewis, 41, was a patient at the Denton State Supported Living Center when he was found dead on campus grounds Thursday, July 4. His death came in light of a report that Kevin walked off the Denton campus the afternoon of Saturday, June 29.

Residents are frequently reported as "walk-offs," or unauthorized departures, at state supported living centers. These walk-offs often happen in plain sight, with center personnel accompanying the residents. What is atypical, however, is that a resident left in state care turns up dead and unaccounted for, rather than located and returned to the facility.

While Denton has seen a relatively low amount of walk-offs in the past five years, other state-run institutions across Texas experience these circumstances at an almost alarming rate. Also shocking is the treatment of residents at state facilities: In 2008, a caregiver-led "fight club" was discovered at the Corpus Christi center. Employees that were tasked with supervising the residents had provoked them into battling with each other, showcasing a campus rife with exploitation and abuse.

Federal investigations of state facilities did nothing to close any of the campuses, with the legislature instead continuing to fund the institutions. Additionally, many of the campuses are under capacity, which leads critics to question why the state won't allocate funding to other low-cost, community-based options that are often better choices for Texans living with IDD.

In order to pay for community-based care options, such as group homes and in-home care, families can apply for Medicaid. However, these applications must be supported by the state before any federal funding is released. This leads to an appalling 140,000 people waiting for services better-suited to their needs, which can stretch over 10 years.

With 12 out of the 13 state-led institutions in Texas under capacity, it's troublesome that people with IDD don't receive the care and attention they need to live a healthy life. While there is a steep drop in individuals receiving services, the state continues to increase funding 25% each biennium, according to the Texas Council for Developmental Disability.