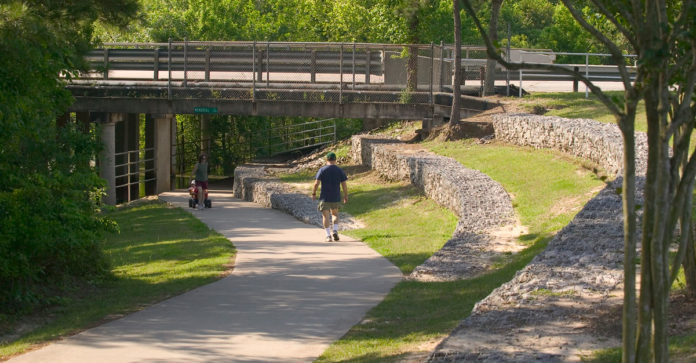 Updated April 10, 2020:
State and local parks are closed for Easter weekend throughout Texas. Local officials in Austin, Corpus Christi, Dallas, El Paso, Houston, San Antonio, Mc Allen, Harris County and many other smaller communities made the decision in hopes of slowing the spread of coronavirus.
"I would have loved for our community to be able to celebrate Easter in our wonderful parks, and I regret that we have to make this decision," Dallas Mayor Eric Johnson said Thursday in a prepared statement. "But we cannot take the unnecessary risk of further crowding in our parks right now. We cannot afford to jeopardize the gains that I believe we are making in the fight against COVID-19 with the stay-at-home orders that we have in place.
Gov. Greg Abbott has also ordered all state parks and historic sites closed.
The state of Texas is under a stay-at-home order that requires the closure of nonessential businesses. Residents are directed to stay at home unless they are headed to the grocery store or pharmacy, exercising, picking up takeout from a restaurant or working for an essential business.
Alleged conflicts between Abbott's order and a similar stay-at-home order enacted by Harris County Judge Lina Hidalgo have sparked the resumption of a court fight.
Hardline GOP leader Steven Hotze, former Congressman Tom Delay and three pastors claim the order infringes on their first amendment rights because it restricts church services.
The Texas Supreme Court granted a dismissal motion earlier this week, and the plaintiffs have now filed their case in district court.
Hidalgo revised her order to bring it in line with Abbott's policy of allowing houses of worship to remain open but requiring they conduct their activities online or through remote audio or video services when possible.