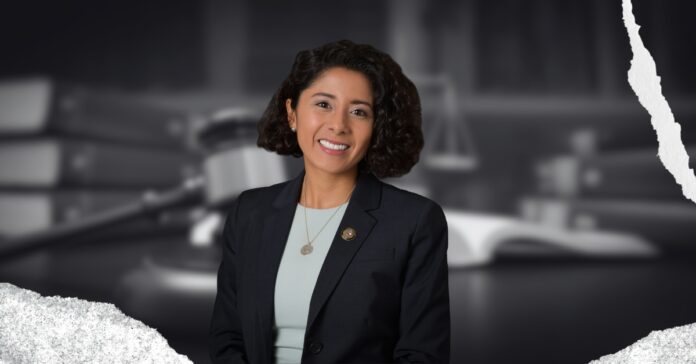 Harris County Judge Lina Hidalgo is set to resume her duties on Monday after an extended leave of absence for mental health treatment, as reported by The Houston Chronicle.
In August, Judge Hidalgo publicly revealed her battle with clinical depression, disclosing that she had sought in-patient treatment out of state after experiencing symptoms for some time.

"I am writing to share with you that I am one of the over 21 million American adults that is suffering from clinical depression," Hidalgo wrote in a letter, stressing the importance of needing treatment. "It is important for me personally and professionally to confront this issue swiftly, so I will be taking temporary leave from the office while I am receiving treatment (…) I remain passionate about Harris County and its people and look forward to returning at full strength."
Initially, Hidalgo had hoped to return to work by early September, but she later extended her leave until October 2. During her absence, Precinct 1 Commissioner Rodney Ellis filled in for her, including presiding over Commissioners Court meetings.

Hidalgo currently faces a lawsuit filed by five individuals seeking to remove her from office, citing concerns about her ability to perform her duties due to health issues. In response, Hidalgo's spokesperson, Brandon Marshall, dismissed the lawsuit as "meritless and an absolute joke," according to The Houston Chronicle.

Alexandra del Moral Mealer, Hidalgo's former Republican opponent, also voiced concerns about her absence.

"Hidalgo must return or should resign," Mealer wrote. Eight days later Mealer dropped a lawsuit challenging the results of the November 2022 election against Hidalgo, where she lost over 18,000 votes. Her decision to drop the lawsuit was explained in a statement she issued on Thursday.
"My goal in filing an election contest was not to relitigate my race," Mealer stated, "but rather to ensure that future elections are fair to all voters and candidates. To this end, I sought to uncover all the data and records related to the November 2022 election."
Judge Hidalgo's anticipated return to her role comes as she continues her journey toward mental health recovery, highlighting the importance of addressing mental health concerns openly and destigmatizing them in public life.