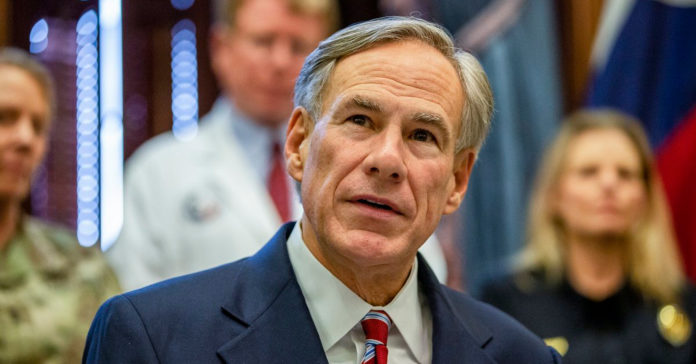 Saying it is time for a new course, Gov. Greg Abbott has announced he will let his initial executive order requiring all Texans to stay home to help fight the spread of COVID-19 to expire as scheduled on April 30.
"The lives saved are priceless, but the price has been steep. Many have lost jobs. Others have lost businesses. Many are struggling to pay their bills," Abbott said Monday at a news conference to announce his plans for reopening more of the Texas economy. "I want those Texans to know they are not alone in this fight. Just as we united as one state to slow COVID-19, we must also come together to begin rebuilding the lives and the livelihoods of our fellow Texans."
The governor's next steps, which are available in an online report, represent a continuation of the phased approach he started a week ago.
Phase one of the new plan begins May 1. On that day, all retail stores, malls, restaurants and movie theaters will be allowed to reopen with limited occupancy of no more than 25%.
Museums and libraries may also open Friday under the same 25% occupancy limitation, but hands-on exhibits must remain closed.
Outdoor sports may resume as long as there are no more than four participants playing together at the same time.
All doctors, nurses and dentists are also being allowed to return to work.
For now, barber shops, hair salons, bars and gyms will remain closed.
If the spread of COVID-19 remains contained over the first two weeks, the governor said he will loosen restrictions more on May 18, including expansion of the occupancy limitations to 50% of a business' capacity.
Texas counties with five or fewer coronavirus cases can go ahead and reopen on May 1 at the 50% occupancy limit.
James Huffines, chair of Abbott's strike force to reopen Texas, said this is a safe and strategic plan for allowing Texans to return to work.
"We have known from the very start that we cannot just flip a switch and fully reopen the Texas economy," said Huffines. "That would risk setting our state backward and also putting more lives in jeopardy. Texas cannot take one step forward and then take two steps backward."
Texas Democrats are pushing back, saying Abbott is moving too quickly and putting lives at risk in the process. They say the state should be doing 45,000 tests per day, noting that at the current rate of testing, Texas ranks 49th in the nation.
"Without robust testing, then we don't really know the magnitude of the problem," said U.S. Rep. Veronica Escobar (D-El Paso). "Testing isn't the end all be all. It's not what gets people better, but testing is like having a flashlight in the darkness. It helps you find your way."
Moving forward, Abbott is promising 25,000 tests a day, a contact tracing staff of 4,000 and a statewide online tracing application and call center.
The governor said his new executive order supersedes any local orders. That would include the mandatory face mask orders in place in all major metropolitan areas in Texas. He said masks are recommended but not required. He also stresses a continuation of social distancing.
Nearly 25,297 Texans have tested positive for coronavirus, and 663 residents have died from it.
Escobar and other Texas Democrats who joined her at a news conference following Abbott's announcement said Texas has yet to hit its peak for deaths.