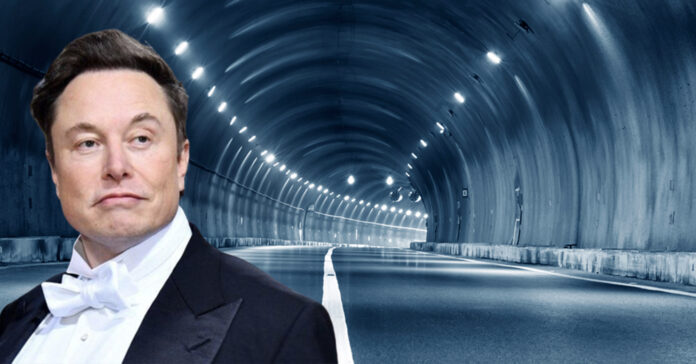 Elon Musk's secret tunnel-digging company is planning to tackle a project that has been in the works since 1997 but has never come to fruition: a corridor that connects Austin and San Antonio.

The Boring Co. is secretly working with local officials to build an underground transportation loop that follows the Interstate 35 corridor that connects both cities.

According to San-Antonio Express News, in an email obtained by Hearst newspapers through an open records request, Brain Gettinger, the company's head of business development, revealed BTG's master plan: separate tunnel systems linking Austin, Kyle, San Marcos, New Braunfels, and San Antonio, with several stations along the way.

For more than two decades, transit advocates have been looking for an alternative for commuters to the frequently clogged I-39. They had looked to the Lone Star Rail District which the legislature appointed in 1997 to build a passenger rail line between Austin and San Antonio, however, the project ended up dying in 2017.

In the email from Gettinger, the Boring Co. executive said the company was looking at "potentially resurrecting the Lone Star rail concept in a different form."

BTG, the most secretive of Musk's three companies, is based in the  Austin suburb of Pflugerville and was initially created in 2017 to build transportation tunnels in hopes of solving the "soul-crushing" traffic of Los Angeles.

According to San-Antonio Express New, in an introductory email a year ago, Gettinger said that: "Elon has challenged us to tunnel (10 times) faster (1 mile a week) and for less than $10 (million) a mile for a 12-foot diameter tunnel, and we have already delivered on this goal with a people mover system for the Las Vegas Convention Center."

But the company's planned tunnel project in Los Angeles has stalled, alongside other major tunnel loops between New York City, Washington, D.C., Baltimore, and Chicago.