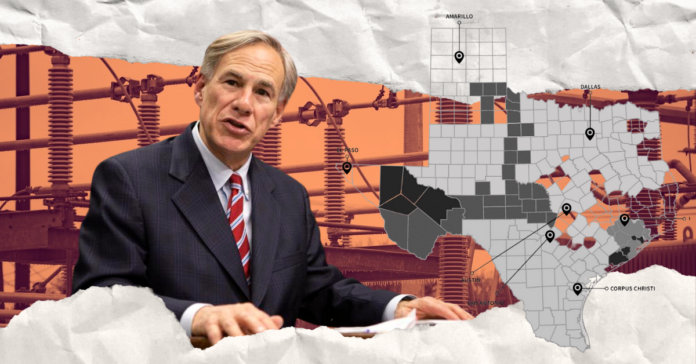 In the only scheduled debate between Governor Greg Abbott and former congressional representative Beto O'Rourke on Friday, Abbott claimed "electricity costs in Texas remain one of the lowest in the entire United States and far lower than the national average." A look at the numbers from the U.S. Energy Information Administration shows that this is provably false.
Doug Lewin, an energy consultant, ran the numbers in a revealing Twitter thread that showed Texas nowhere near the cheapest when it comes to energy costs, even after the modest reforms following Winter Storm Uri. In 2019, Texas residents paid the seventh highest electricity price in terms of average residential energy bills ($134). Only Virginia, Mississippi, South Carolina, Alabama, Connecticut, and Hawaii paid more. Some of that undoubtedly comes from the fact that Texas, as a hot southern state, had residents using far more electricity than average (13,679 kw/h), ranking fifth in the nation. However, seventeen states also paid less per kilowatt hour.
Even compared to California, which also has electrical grid woes, Texas does poorly. The average residential monthly bill in 2019 was just $102, 31 percent lower than Texas. That's even more startling when considering that California pays significantly more per kilowatt hour than Texans do ($0.19).
So far, the EIA does not have the same numbers for 2020 and 2021, but several other monitors show that Texas is not getting better. The Independent Market Monitor says that real time congestion costs have already reached $2.1 billion for 2022, which was the total for all of 2021.
Congestion happens when there is insufficient energy being produced by low-cost providers and power being routed through higher-priced ones closer to the consumer. Ultimately, this passes the increase on to the buyer. Because of Texas' tangled mess of deregulated providers and lack of access to the national grid, shortages tend to impact consumers' pocketbooks while turning into windfalls for providers who suddenly have customers for higher-priced electricity.
And while it is less scientific a measurement than the pure numbers of electricity prices, Texans clearly feel that their energy costs are higher. Data for Progress reports two-thirds of Texans say their energy bills have risen over the past year. A majority (52 percent) say that the increase has significantly affected their ability to pay bills. Another majority (58 percent) say that higher energy costs have made them cut back on other spending such as going out. Even Texans on balanced billing have seen their bills increase by $100 or more since 2020.
It's unclear where Abbott is getting his proof that Texas pays less for electricity than anywhere else in the nation. The most comprehensive data available shows that the state is nowhere near that level. The only measurement where Texas comes close is in price per kilowatt hour, and even then, Texas is barely in the lower half. For a state that is able to produce so much energy, the savings are not being passed along to consumers for a variety of reasons. We rate Abbott's claim false.