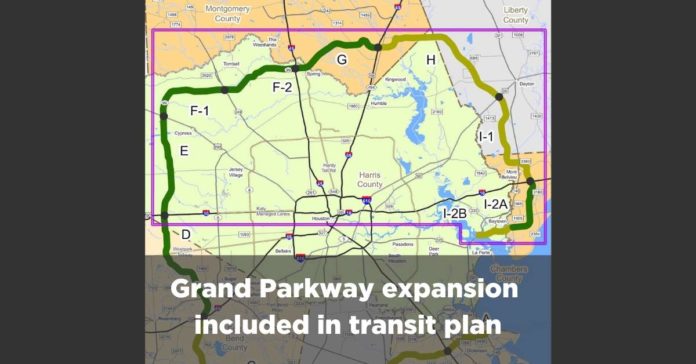 The southern sections of the State Highway 99/Grand Parkway have been given the green light after officials approved Texas' 10-year transportation plan. The three proposed segments could cost as much as $1.28 billion.

The new segments would complete the portion of SH 99 that runs from I-10 to US 59/I-69, as well as extending the freeway from US 59/I-69 to SH 288 and from SH 288 to I-45.

On Thursday, Aug. 29, the Texas Transportation Commission authorized the Unified Transportation Program, TxDOT 10-year plan — which steers the development of transportation projects throughout the state.

State transportation officials previously recommended Segments B-D of the Grand Parkway for de-funding. The recommendation came after Gov. Greg Abbott urged the transportation commission to reduce the number of toll roads in Texas.

Over the last few months, Houston-area lawmakers broke with Abbott and started pressuring the commission and TxDOT to continue the expansion of the Grand Parkway.

Sen. Larry Taylor (R-Friendswood) posted on Facebook that he was working with the transportation commission and was confident the proposed segments would be in the 2020 plan.

Rep. Rick Miller (R-Sugar Land) argued that segments of the plan were necessary for evacuation routes in flood-prone areas. Miller also contended that expanding the Grand Parkway would encourage development in the surrounding areas.

Additionally, the UTP will allocate funding to make Houston roads safer. The could include upgrades to lighting, additional guardrails, straightening roads and improvements to pedestrian and bicycling routes.

It's worth noting that, even though the transportation commission approved the segments, it doesn't mean the construction is a done deal.
State agencies and elected officials can still de-prioritize or de-fund individual segments or the project as a whole.