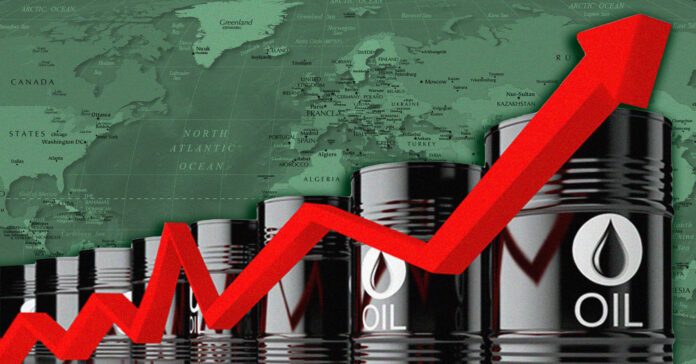 Houston usually embraces high oil prices, however, with Russia's invasion of Ukraine, analysts are concerned the surge in prices might just be too high for consumers who are already struggling with high gasoline prices and rising inflation.
The invasion has already rattled stock and commodity markets, driving the U.S. benchmark of oil price near $100 a barrel Wednesday morning and the international benchmark above $105 a barrel – the highest in nearly eight years, as reported by the Houston Chronicle.
Russia relies heavily on its energy resources to support its economy. It is one of the world's top three oil producers, along with the United States and Saudi Arabia.

This means that if the conflict disrupts the flow of Russian oil, or Western governments impose sanctions on Russian oil exports, anyone who receives that oil will need to find new sources.

Wood Mackenzie analyst Kateryna Filippenko believes we are looking at a potential global recession.

"Prices would be sky-high. Industries would need to shut down. Inflation would spiral," Filippenko said. "The European energy crisis could very well trigger a global recession."

Will this benefit or harm Houston?

The soaring prices could be an area of opportunity for Houston companies who are looking to fund their own ventures in a time when financial institutions have backed away from investments in fossil fuels, said Michael O'Leary, a partner in the Houston office of Andrews Kurth, which represents energy companies.

Which could in turn create more energy jobs in Texas. 
However, if the surging oil prices push the gasoline prices to $5 a gallon, it would probably suppress demand for gasoline as consumers seek affordable alternatives.

"The dynamic we have to watch for in Houston is: we love high prices but we don't want them to be too high," said Dan Pickering, founder, and chief investment officer of Pickering Energy Partners, a Houston-based energy investment bank.

"It has a lot of people in the industry and governments nervous."