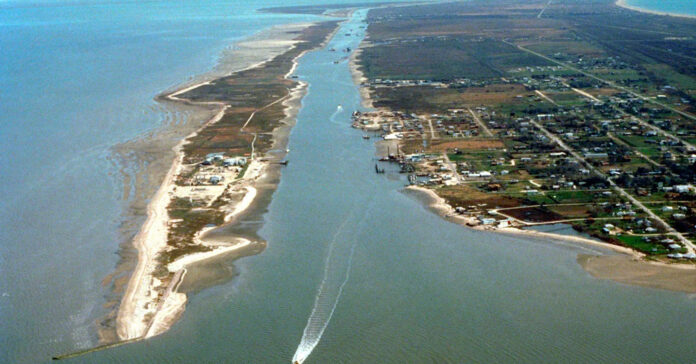 The U.S. Senate on Thursday approved the Galveston Bay coastal barrier plan known as the "Coastal Spine" or the "Ike Dike." The project – which is designed to protect the Houston region from hurricane storm surges – will cost an estimated $31 billion
Sen. John Cornyn said in a statement: "Protecting the Texas coast from devastating hurricanes is a top priority when it comes to preserving the livelihoods of Texans and ensuring the massive amount of international trade that relies on our state can resume after a storm. By authorizing the Coastal Spine, we are one step closer to ensuring Texas has the storm mitigation components it needs to be as prepared as possible for future hurricane seasons."
The Coastal Spine is a massive coastal storm risk-management project that will help protect Texas's coast from storm damage. The Senate passage of the Water Resources Development Act by a vote of 92-2 follows similar action in the House and brings the project one step closer to fruition.
The plan will create mammoth gates that will be built across the mouth of Galveston Bay and lowered prior to hurricanes making landfall. It will block storm surge waves from pushing up the Houston Ship Channel, flooding homes, refineries and other industrial facilities.
Manufacturing groups applauded passage of the Senate bill and a similar House bill because they will "provide much needed resources to improve and strengthen water transportation infrastructure for one of world's largest chemical manufacturing centers, the Texas Gulf Coast."
But environmental groups have raised alarms about the project. "They haven't done the studies that you would expect to see before making such a big investment," said Danielle Goshen, water policy and outreach specialist with the Galveston Bay Foundation.
Brandt Mannchen of the Lone Star Chapter of the Sierra Club has said, "the incredibly massive and expensive Central Spine threatens water circulation, movement of fish and shrimp, sediment placement, erosion locations, and salinity levels…The full damage and degradation of Galveston Bay has not been factored into the costs of the Central Spine. The public has not been informed about this and has been misled."
The project is projected to cost $31 billion, with $19.2 billion coming from the federal government and $11.7 billion generated locally. The state legislature created an entity called the Gulf Coast Protection District and empowered it to raise taxes for the project.