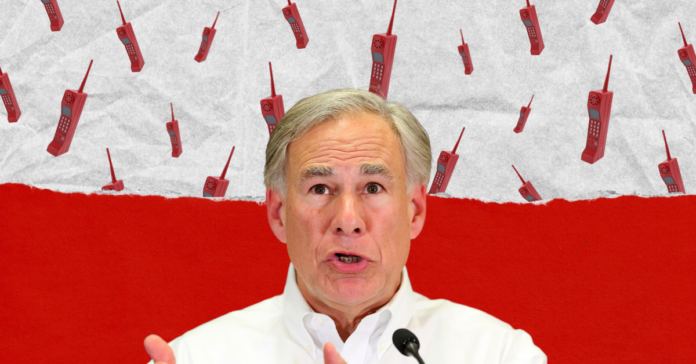 Attention all Texans, in September be prepared to pay yet another "Abbott tax."

Telephone bills will increase, thanks to a startling high rate adopted by the Public Utility Commission of Texas last month, after Gov. Greg Abbott's and their own neglect gave them no choice.

Due to their negligence, we are stuck paying the bills – which will contribute to a $210 million fund to pay a backlog of debt owed to rural telephone companies and phone co-ops.

In July, Commissioners voted to increase the longstanding surcharge assessed on telecommunications providers' receipts for voice services from 3.3 percent to 24 percent.
Every month, Texas phone users pay toward the Universal Service Fund so that dozens of rural telephone companies can provide phone service to several million Texans who live in remote areas. But, the PUC stopped meeting those statutory obligations in January 2021 by failing to make sufficient payments from the universal fund to rural telecoms.

Last year, the Texas Legislature tried to fix the backlog, but Abbott vetoed the bill, saying "It would have imposed a new fee on millions of Texans."

In return, the Texas Telephone Association, which represents 43 rural telecoms, along with the Texas Statewide Telephone Cooperative, sued. Last month, an appeals court ruled in favor of the phone companies, as reported by The Dallas Morning News.

"We have been baffled by this from the beginning," says Mark Seale of the Texas Telephone Association about state leaders' avoidance of this growing debt. "If they'd raised the rate two years ago at 6%, they would have avoided this entire thing."

According to The Houston Chronicle, the change will remain in effect for months, if not longer. Rich Parsons, the agency's spokesman, said the PUC plans to reduce the fee in about a year as the fund is replenished.

But, he added, the rate may not drop back to its previous level of 3.3 percent unless the commissioners vote accordingly.

"It is too soon to know how much the rate will be reduced," he said.