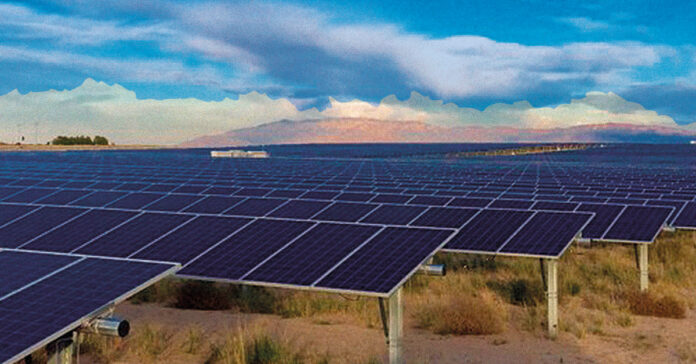 The influx of corporations into Texas is wildly increasing the demand for solar energy in the state.
Texas boasts an abundance of sunlight and cheap undeveloped land, according to Meranda Cohn, spokeswoman for Vistra Corp. Summertime power-price spikes also offer a lucrative opportunity for energy providers. Developers are also experiencing long delays in connecting to grids in other states.
"Texas has become a haven for developers because of these qualities," Cohn said.
The state has an ever-increasing demand for energy from recently-relocated companies and an environment suitable for vast solar development. ERCOT, the Electric Reliability Council of Texas, already plans to establish 106 gigawatts of solar development, enough energy to power 21 million homes.
"No one is sitting around saying 'Are new solar additions going to slow down or collapse,'" said Tara Narayanan, a solar analyst at BNEF. "The only question seems to be 'How high is this going to go?'"
ERCOT'S solar capacity will jump past 20 gigawatts by summer 2023, seven times more than last year, said Brad Jones, ERCOT's Interim CEO.
"We want generation coming to our state," Jones said. "We are really the only grid in the nation that is growing."
Caton Fenz, chief executive officer at ConnectGen LLC, considers last year's deep freeze a "hiccup" for the market.
But, CHRON indicates Republican lawmakers are still considering taxes for these new clean-energy developments.