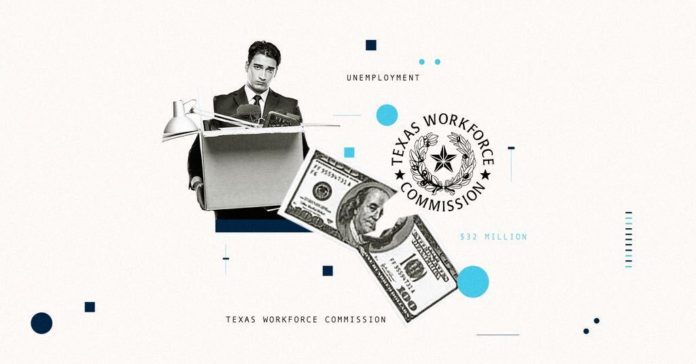 The Texas Workforce Commission is working to determine exactly how much the $32 million in overpaid unemployment benefits was its fault.
If a mistake was made by the agency, you will be able to keep the overpaid benefits, but if the error was made by your employer or yourself, you will have to pay the state back.
According to the TWC, benefit payment errors caused by TWC are exceptionally rare.
The commission was responsible for 0.406 percent of improper payments based on the U.S. Department of Labor 2019 audit, TWC spokesperson Cisco Gamez Monday in an email to RA News. The TWC doesn't have data on 2020 yet.
"System automation is designed to catch those types of errors now. Other examples might be instances where the claimant tells us they are getting some type of disqualifying payment, i.e. workers' compensation benefits, but for whatever reason, that was never input into the system, but we identify it later through some sort of data crossmatch," explained Gamez.
"Meeting the prompt payment standards set by the U.S. Department of Labor means that all state U.I. agencies, not just TWC, must make eligibility determinations and benefit payment decisions before some relevant information which could change the original pay decision has been received," Gamez added. " Unfortunately, that means that subsequent information received by TWC changes the outcome of the initial decision, which results in an overpayment of benefits."
"All states struggle with reducing overpayments because of the burden they place on claimants. But in the end, TWC must comply with the benefit payment timeliness requirements prescribed in law and the resulting overpayments that are caused."
Since mid-March, almost 2.8 million people have filed for unemployment aid in Texas.