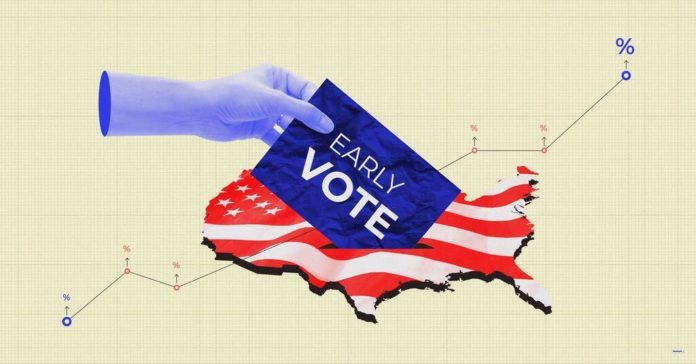 A record 16.4 million Texans are registered to vote in tomorrow's primary runoff election, about 2.4 million more than four years ago. A little more than one million of them went ahead and cast their ballots by mail or in-person during the early voting period that ended Friday. About 62% of those early voters — 653,674 were Democrats, and 409,354 were Republicans.
The state's voter roles have increased even though registration efforts are more difficult now due to the pandemic. The newly registered are trending younger, are people of color and tend to be residents of the state's major metropolitan areas, which are blue islands in the Texas sea of red.
Despite the trends, the average voter in Texas tends to be white and 45 or older, with those 65 and above having the highest turnout rate. 
At this point, it is unclear if overall turnout for Tuesday will be higher than usual for a runoff election or if the high early vote is just representative of more people wanting to avoid crowds and increased COVID-19 risk on Election Day. Historically, runoffs do not generate high turnouts.
The top of tomorrow's ballot features the statewide Democratic runoff between MJ Hegar and Royce West for the right to challenge incumbent U.S. Senator John Cornyn (R-Houston) in November.
Dozens of other Democratic and Republican nominations for Congressional seats, state house and senate positions, the state board of education and local contests will be decided tomorrow.
The polls will be open from 7 a.m. to 7 p.m.

Check here for other information on voting.