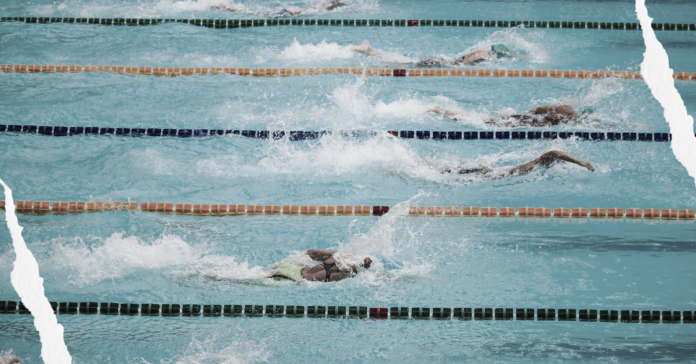 On Thursday, Gov. Greg Abbott signed Senate Bill 15 into law. The bill requires athletes to play on teams that align with the gender they were assigned at birth.
The "Save Women's Sports Act" would prohibit Transgender athletes from playing on the teams that align with their gender identity. Transgender women would have to play on the men's team and vice versa.
"Women's sports are being threatened," Abbott said during the signing ceremony at the Capitol, surrounded by current and former collegiate athletes. He goes on to say that it's unfair for a cisgender women competing for titles, competitions and athletic records against transgender women.
"Women in Texas can be assured that the integrity of their sports will be protected in Texas," Abbott said.
If a public higher education institution violates the rules, the bill allows for anyone to report and claim, "injunctive relief," and would prohibit universities from fighting back against anyone for reporting those violations.
If a corresponding women's team isn't available or offered, under this law, women will be able to compete against men in college sports.
University officials can make their own decisions when potentially competing against an out-of-state school that may have transgender athletes, Abbott said Thursday.
Transgender Texas and other opponents of this bill say that the bill discriminates against a small group of people who already face multiple challenges in their lives.
"S.B. 15 is yet another invasive, impractical measure mandated by the Texas legislature to 'fix' a problem that does not exist. Every student deserves the same chances to engage in sportsmanship, self-discipline, and teamwork, and to build a sense of belonging with their peers," said Melodía Gutiérrez, Texas State Director for the Human Rights Campaign, in a statement for ACLU. "We should not discriminate against or ban any student from playing because they're transgender."
In the past decade, only 36 openly transgender athletes have competed in college sports nationwide, including community and junior colleges, according to a limited list by Outsports.
There is no mention of any athletes who completed or are currently competing while attending a university in Texas.
The American-Statesman previously asked every four-year public university in Texas that participates in NCAA-sanctioned sports if they ever had a transgender athlete compete, and none said yes. Several schools did not respond to the Statesman's requests.
On Wednesday, the Texas attorney general's office filed a lawsuit against the U.S. Department of Education over the 2021 federal announcement, which said that Title IX protections prohibit discrimination based on sexual orientation or gender identity.
The AG's office argues that the notice extends Title IX and forces schools to "adopt 'transgender' ideology" or risk losing federal funding.
The lawsuit filed in the U.S. Northern District Court of Texas; asks the federal court to declare the Education Department notice unlawful.
The notice said that the federal education department, "has long recognized Title IX protects all students, including students who are lesbian, gay, bisexual, and transgender, from harassment and other forms of sex discrimination."
According to the listing in the Federal Register, the notice clarifies and affirms the department's stance on the matter.
Title IX is meant to protect students from sex-based discrimination at any K-12 or college-level school that receives federal funding.
The Texas attorney general's office argues that the federal department's interpretation expands the scopes of Title IX.
"The guidance risks federal education funding for Texas colleges and universities as well as all Texas K-12 schools receiving any amount of federal funding by unlawfully asserting that these conceptions promoted by the extremist transgender movement are covered by Title IX protections," according to a statement from the attorney general's office.
"Under this doctrine, Texas schools would be investigated by the federal government for following Texas law," the statement said.
This bill comes two years after a similar restrictive law passed for K-12 public schools.