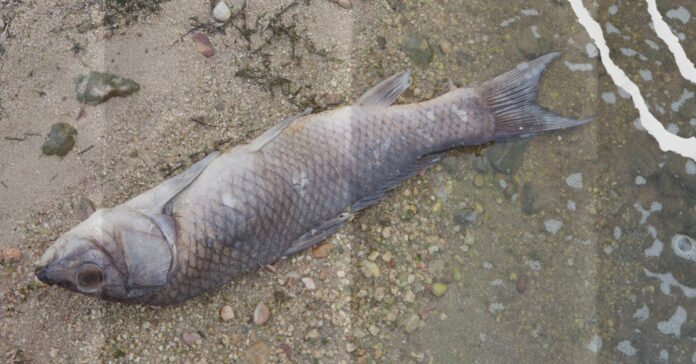 Since last Friday, dead fish have been covering the shores of Texas beaches along the gulf coast. Why are they dying? Is the apocalypse nearby?
According to park officials, the fish died because of lack of oxygen. Sometimes, schools of fish are trapped in shallow water, then they start to act erratically as they are starved of oxygen. It is a combination of bad factors that lead the fish to their death.
This is not an uncommon event in the area and starts to occur in the summer when the water warms. Warm water can hold less oxygen than cold water, so summer is the beginning of these tragedies.
Also, global warming is contributing to sea warming. For three months, sea surface temperatures in The North Atlantic have been higher than any record during this time of the year. This is part of a global tendency of sea and ocean warming caused by global warming, lack of Saharan dust that blocks the sunlight and a developing El Niño.
The dead fish started washing ashore in Quintana Beach in Brazoria County, Texas, last Friday. Park crews were dispatched to clear and bury the fish before they started to rot in the heat of the day.
"It doesn't take long for them to sit there in 90-degree heat to really rack up an unpleasant smell," Bryan Frazier, the Brazoria County Parks Department director told the New York Times.
Also, Mr. Frazier said that the local water conditions would improve as ocean waves add oxygen back into the water and fish swim away from low oxygen areas. Hopefully, no more fish will appear dead in Texas shores soon, but sea warming is a risk factor.