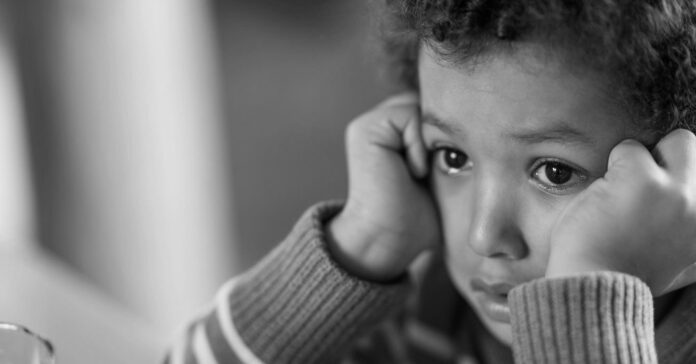 Texas Gov. Greg Abbott's directive to investigate the use of gender-affirming care as child abuse has caused a whirlwind of fear amongst LGBTQ+ families. In a new lawsuit, a Texas mother said her 16-year son attempted suicide in February.

"Being called an 'alleged perpetrator' in my own living room shocked me, and I immediately felt harm and stigma for being falsely accused of harming my own child simply by providing him with medically necessary health care," said the mother, identified in the lawsuit under the pseudonym Mirabel Voe, after her son ingested a whole bottle of aspirin in an attempt to end his life.

Another family said they were forced to install security cameras outside their home after being heckled incessantly when the new directive was announced, as reported by Washington Post.

The families are among at least nine being investigated by the Texas Department of Family and Protective Services for providing their transgender children with certain medical treatments. The lawsuit filed Wednesday by advocacy groups Lambda Legal and the American Civil Liberties Union, seek to block the investigations into three families and to protect anyone affiliated with the LGBTQ advocacy group Parents, Families and Friends of Lesbians and Gays (PFLAG) — which has about 600 members in Texas.

"Loving and affirming your child and empowering them to be themselves is the highest calling of any parent, no matter your child's gender," Brian K. Bond, executive director of PFLAG National, said in a statement. "If it takes a court ruling to ensure that the law protects families who lead with love in support of transgender Texans, so be it."

The lawsuit comes in the wake of Abbott's order, which was based on a nonbinding opinion from Texas Attorney General Ken Paxton, who determined that providing medical treatments such as puberty blockers and hormone therapy could "legally constitute child abuse" under state law.

This isn't the first time Texas officials commit government overreach. The directive empowers private citizens to enforce it, just like the state's strict abortion ban.

"It's just an invitation to those who would discriminate against trans people to make these kinds of reports," Karen Loewy, Lambda Legal senior counsel, told The Post. "It's really, really distressing."
The lawsuit showcases declarations that prove the directive has been nothing short of devastating for the transgender children and their families – who are scared of being punished or torn apart, for simply caring and loving each other.

"Our family is just as much a part of Texas as any other family, and [my son] has the right to be provided with the same affirmation, love and ability to thrive as any other youth in our state," Adam Briggle, a father and plaintiff in the case, wrote in a declaration.