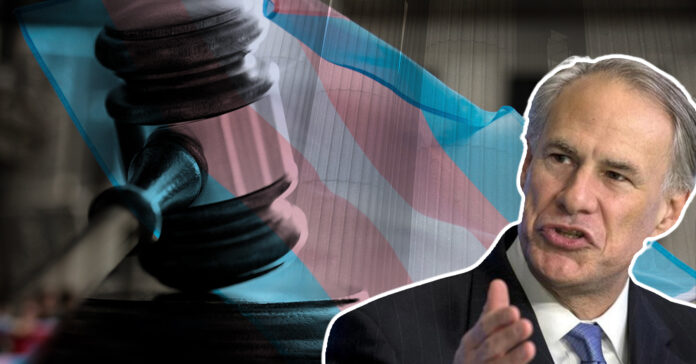 Last week, Gov. Greg Abbott directed state agencies to conduct investigations into the use of gender-affirming care for transgender children. This week, the Governor faces a lawsuit from civil rights groups, a clinical psychologist and the family of a Texas child protection worker.

Last month, Attorney General Ken Paxton issued an interpretation of Texas law that considers gender transition of minors as 'child abuse'.

"There is no doubt," said Paxton.

Following the Attorney General's lead, Abbott issued a Feb. 22 directive to the state's Department of Family and Protective Services, claiming it was their responsibility to protect children from abuse.

And later tweeted the agency would "refer for prosecution of any such abuse."

According to a complaint filed in a state district court, the Texas Department of Family and Protective Services launched an investigation into one of its employees — who is also the parent of a 16-year-old transgender girl — days after state officials declared gender-affirming medical care can constitute "child abuse" under state law, as reported by Politico.

The unnamed worker and their family are moving to stop the state from following Abbott and Paxton's orders. 
"Plaintiffs Jane Doe, John Doe, and Mary Doe are terrified for Mary's health and wellbeing, and for their family," according to the lawsuit, which is backed by the American Civil Liberties Union, ACLU of Texas and Lambda Legal organization.

According to the lawsuit, the only allegation against the family was that they have a transgender daughter who may have been provided with gender-affirming care.

"The Defendants have, without Constitutional or statutory authority, acted to create a new definition of 'child abuse' that singles out a subset of loving parents for scrutiny, investigation, and potential family separation," the lawsuit alleges. "Their actions caused terror and anxiety among transgender youth and their families across the Lone Star State and singled out transgender youth and their families."