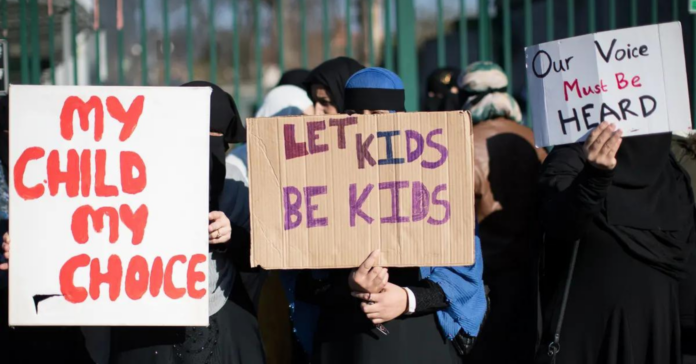 A group of anti-LGBTQ activists will face up against a group of antifascists tomorrow outside of a drag bingo fundraiser hosted by First Christian Church Katy.

The First Christian Church Katy is hosting the fundraiser benefiting the ministry's Transparent Closet, a free boutique aimed at helping young people in the LGBTQ community.

According to a Facebook event by Protect Texas Kids, led by "Christian fascist" Kelly Neidert, the group plans to protest outside the church. In retaliation, Screwston Anti-Fascist Committee plans to counterprotest to "defend the queer community," as reported by Axios.

In the past, Neidert's protests have drawn support from neo-Nazis and other anti-LGBTQ groups, like men in Nazi regalia and Proud Boys wearing Buc-ee's masks.
Rev. Heather Tolleson told Axios that the bingo fundraiser would go on despite the protest.

"​​Our first and foremost line of concern is everyone's safety," Tolleson said. "All we want is a safe and peaceful night to happen. We value diversity, and we know not everyone agrees with us."