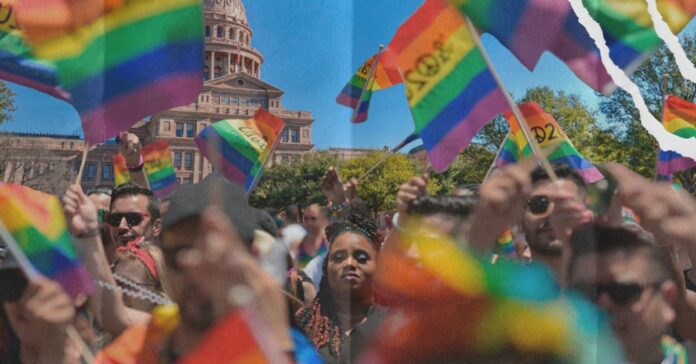 The Texas Senate has passed a bill that would ban any discussion of sexual orientation or gender identity from kindergarten through twelfth grade. This bill was inspired by Florida's "Don't Say Gay" law, that only goes up to the third grade.
Banning this type of discussion was included in Senate Bill 8, a "school choice" bill that would establish education savings accounts (ESA's) for parents to enroll their kids in private schools.
Florida's "Don't Say Gay" passed last year and has been highly criticized since then. Florida Gov. Ron DeSantis is now pushing it to apply to students from fourth grade to high school. Civil liberties groups and advocates for the LGBTQ+ community have said that the goal of the policy is to create a chilling effect that halts any discussion of orientation or gender identity at schools, according to San Antonio Express News.
The Texas bill states: "A school district, open-enrollment charter school, or district or charter school employee may not provide or allow a third party to provide instruction, guidance, activities or programming regarding sexual orientation or gender identity to students enrolled in prekindergarten through 12th grade,"
The author of the bill, Sen. Brandon Creighton said: "leaving those topics, those very sensitive, important topics … to be discussed between those students and their family. Not having it taught in schools, our public schools."This law is a top priority of Lt. Gov. Dan Patrick, and part of the anti-woke agenda far-right Republicans are pushing this session. Critics say this law puts children at risk, making the schools a hostile environment for LGBTQ children.
"Provisions preventing 'instruction, guidance or activities' on anything regarding LGBTQIA+ in K-12 cuts off safe spaces for our children to express themselves, especially considering other bills impacting them in this area this session," Sen. José Menéndez, a San Antonio Democrat wrote in an emailed statement.