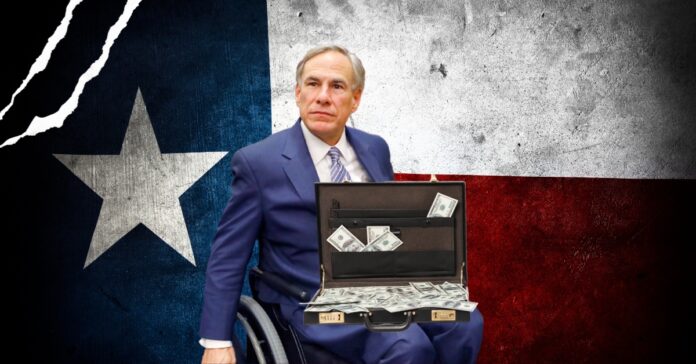 In Texas politics, the real fight is often not between Democrats and Republicans, but between Republicans over who is the most Republican of all. This leads to numerous intra-party primary fights. Curiously, when Governor Greg Abbott, nominally the leader of Texas Republicans, wades into campaigns against incumbents with donations, he tends to fail badly.
This was most apparent in 2018. The governor went after three Republican incumbents who had angered him: State Reps. Sarah Davis (West University Place), Lyle Larson (San Antonio), and Wayne Faircloth (Galveston). Davis was in the crosshairs for criticizing Abbott's lack of ethics reform in the legislative session. Abbott went after Davis with both barrels, endorsing her opponent Susanna Dokupil and funding a quarter-million worth of ads that painted Davis as a liberal. Davis handily sailed to victory by 12 percentage points anyway.
Ethics was also on the mind of Larson, much to Abbott's annoyance. The San Antonio Republican tried to pass several bills limiting state payment of travel costs for the governor as well as prohibiting big donors from being appointed to powerful positions. These bills generally went nowhere, but Larson's criticism rankled Abbott enough for him to spend $135,944 on ads promoting Larson's primary opponent, West Hollywood Mayor Chris Fails. Larson sailed to an even easier victory than Davis, winning by nearly 20 points.
The only place that Abbott's endorsement paid off was in the fight against Faircloth. Like Larson and Davis, Faircloth accused Abbott of corruption, specifically of selling appointments to the Board of Regents of the University of Texas and other groups. Abbott endorsed Faircloth's opponent, Mayes Middleton, an oil and gas businessman who self-financed his campaign. Middleton beat Faircloth by 15 points in the primary and went on to win the seat in the general.
Abbott seems to have learned his lesson from his 1-3 record in 2018. In 2022, he left the primary infighting mostly to the Defend Texas Liberty PAC, who did little better than Abbott. The powerful fundraising group targeted 19 Republican members of the House, and all but three of them won their primaries outright.
Abbott remains mostly popular in Texas, particularly with conservatives that praise his anti-immigrant policies and far-right culture war initiatives. However, it's clear that his personal animus and willingness to spend six figures to topple House members who have annoyed him is remarkably ineffective.
This is likely to become an important fact as the fight over Abbott's pet project, a school voucher system, heats up. The governor's plan for an Education Savings Account that would give Texans $8,000 worth of public funds to spend on private, mostly religious, schools, was dealt a crippling blow in the House last week when an amendment passed to prohibit funding for the program. More than twenty Republicans voted for the amendment, something that Abbott likely takes personally considering his public campaign for vouchers.
Those Republicans will be up for re-election in 2024. Before they think about changing their minds to appease Abbott, they should probably remember that his anger and cash have barely put a dent in his opponent's past political prospects.