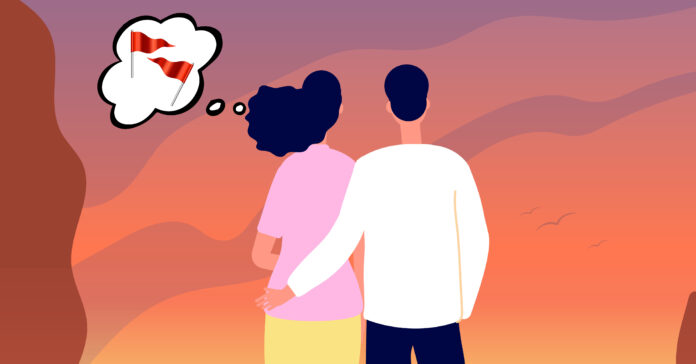 Is there anything more stressful than going out on a first date? The anxiety around it seems to be killing the thrill and excitement of it all, but for experienced serial daters spotting red flags and walking out early appears to be the way to go while looking for Mr. or Mrs. Right.
Here, we enlist some of the biggest red flags, and if you think we missed one, sound them off in the comments section!
Being rude to the waiters. If you go out for dinner, someone who is rude to the staff means he or she is definitely not worth your time. Not leaving a tip counts as rudeness, btw.
Being late. Okay, maybe this doesn't classify as major but it does say something about how important you're to the other person. You're excited to go out with someone? You make the effort to be there on time, especially if you want to impress them.
Talks a lot about an ex. Extra jerk points if he/she mentions the ex is crazy or generally talks about past relationships in a poor way. Mature adults can handle a break-up with grace, especially in front of new people.
Talks a lot about mom/dad. This one can be tricky, maybe he's just a good son/daughter, but maybe they have some serious mommy/daddy issues, and trust us, those don't go away easily. Run if your gut tells you so.
Looks at their phone the whole time. People more interested in their phones than in the people sitting across from them should simply stay at home in their sad, lonely lives. If you got all dolled up for someone you should be getting their undivided attention. Don't put up with people who don't treat you right.