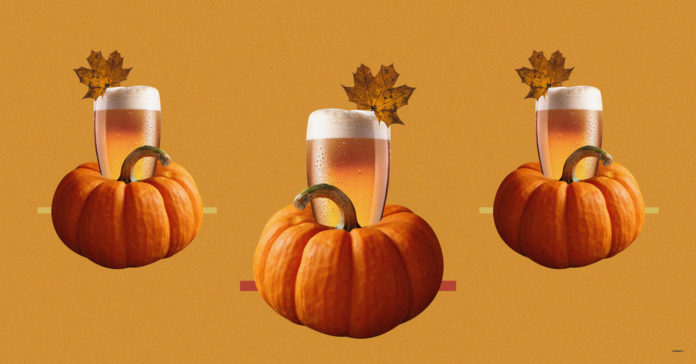 It's that time of year when refreshing fall brews arrive just as the Texas heat comes down a bit.
Eureka Heights in Houston has a couple of seasonal beers hitting shelves this fall and into winter, said Evan Camp, event manager.
Camp suggested two beers.
Wicket Awesome, available now, is an English-style pale ale brewed with traditional U.K. ingredients that give this beer an aroma of biscuits with hints of dark fruits. Drink some of this and you might start reciting Shakespeare or even Chaucer.
Moo Calienteis will arrive this December. "This milk stout isn't for the faint at heart. If you like a little kick to your cow, this is for you. Tastes just like a boozy Mexican hot Chocolate!" said Camp.
In San Antonio, Josh Pena, co-founder of Islla St. Brewing, said they are bringing back their Concha la Flor stout, which was named one of the most important beers of 2019 by Texas Monthly.
"This beer blends heavy Mexican cultural influence with craft beer decadence. Made with real pink conchas, dark roasted coffee and vanilla, it's an iconic Mexican Sunday breakfast stout," said Pena in an email Friday. Pink conchas (shells) are a Mexican sweet bread.
The brewery is also rolling out three other beers made with conchas on Oct. 9 — starting with Concha la S'more, a s'more variant of the original; Coco Rayado, a hazy IPA brewed with piña colada yellow conchas and Strawgos Amargos, a hazy IPA brewed with a strawberry and creme pink conchas from Concha Culture, a San Antonio patisserie.
"All of the brews are intended to continue sharing the influences we grew up with in South Texas as well as pay homage to a few iconic songs," said Pena.
Pinthouse Pizza, based in Austin and labeled the "King of IPAs" in Texas by Texas Monthly, has new cans rolling out. One is Cloud Vision Hazy IPA (7.5% alcohol by volume). It's described as a "fluffy IPA full of fruit driven flavors of guava, passionfruit, coconut cream, nectarine and Hawaiian Punch."
Karbach Brewing in Houston not only has a new glass to drink your Oktoberfest beers from, it also has a great collaboration with the Southern Smoke Foundation going on.
You can sip for a good cause this fall with Horseshoe Pilsner, a Karbach brew created by renowned chef Chris Shepherd and acclaimed Austin pitmaster Aaron Franklin (of the beloved Franklin Barbecue), CultureMap reported. A portion of the sales will go to the Southern Smoke Foundation's crisis relief for people in the food and beverage industry. It launches Oct 5.
Through her publicist, Emmanuelle Massicot, assistant general manager and beverage director at Kata Robata, a sushi and Japanese tapas restaurant in Houston, suggests the 8th Wonder Brewery Rocket Fuel Vietnamese Coffee Porter. It's made year round, but Massicot said it's best once the temperature cools down. The beer is infused with cold brew coffee and milk and the resulting Vietnamese coffee flavors are spot-on with the perfect amount of bitterness and sweetness.
Massicot said the best fall beer is Saint Arnold's Oktoberfest. "Fall means Oktoberfest, and I always go to Saint Arnold for their classic take on signature styles of beer. It's full-bodied, malty and sweet and pairs perfectly with all the sausages, potatoes and lederhosen," she said.
Speaking of Saint Arnold Brewing Company, known as Texas' oldest brewery, check out Black Is Beautiful Imperial Oatmeal Stout at 10% ABV. There are three versions: base, coffee and chocolate. Proceeds from Black is Beautiful beer will be donated to the Center for Urban Transformation, a newly established organization in the Fifth Ward that provides community members innovative cross-sector programming to lead change.
Also from Saint Arnold is Pumpkinator. Available on Oct. 12, it's full of flavor. It's brewed with a combination of pale two row, caramel and black malts, cascade and liberty hops for a background hop flavor, pumpkin for a rich mouthfeel, molasses, brown sugar and spices to make it feel like you just walked into your mom's kitchen while she was cooking 37 pumpkin pies, explained Priscilla Walker, public relations and social media manager at Saint Arnold Brewing Company, in an email on Friday.
"While we enjoy beer year-round, something about when the temperatures dip below below 90 degrees gets us excited for imbibing in the beer garden with an Oktoberfest or Pumpkinator," said Walker.