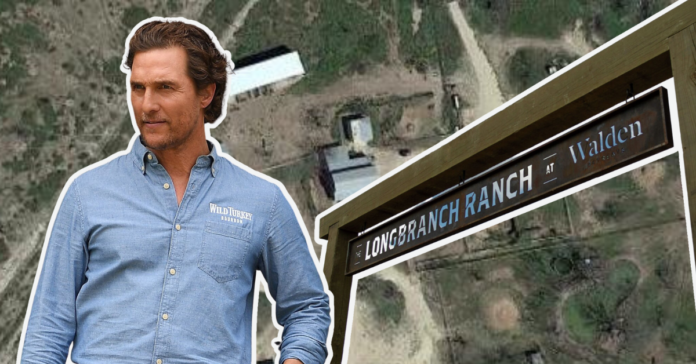 Hard liquor and ranch life usually get along pretty well, but if you add Matthew McConaughey to the equation things start to get weird. And by the equation, we mean a Matthew McConaughey-inspired ranch that a bourbon distillery recently opened an hour away from Austin.
The Longbranch Ranch was opened by Longbranch bourbon, a brand Matthew McConaughey partially helped to create. McConaughey serves as creative director for Longbranch. The ranch is located in Texas Hill County and Bookings begin at $425 (and can vary by season), and guests must be 21 or older to book.
The stay includes a copy of McConaughey's memoirs, a private cocktail session with Longbranch cocktails and food pairings, an audio-guided hike through the Hill Country, personal guided glow-in-the-dark night fly fishing tours, and intimate live music performances.