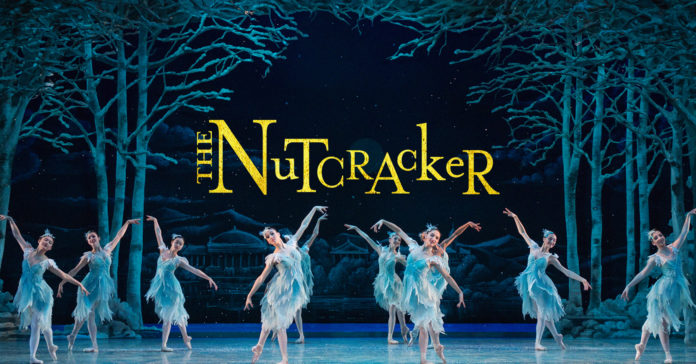 Although some Christmas traditions won't be happening this year due to COVID-19, you can still catch The Nutcracker Ballet, virtually that is. 
Here are a few Nutcracker ballet performances in Texas you'll not want to miss.
Houston
Houston Ballet's popular Nutcracker Market was canceled in-person this year due to the coronavirus but the ballet goes on…just in a new way. Texas ballet companies have become more savvy during the pandemic and Houston's Ballet has something new to keep the holiday spirit going.
On December 15, Nutcracker Sweets debuts, a digital holiday spectacular that brings together fun new works, favorite Christmas carols and an abridged version of Stanton Welch's The Nutcracker. Get tickets here.
Austin
In Austin, Central Texans have enjoyed The Nutcracker each season for the past six decades but COVID-19 hasn't disrupted all the magic.
Stephen Mills, artistic director of Ballet Austin told Texas Monthly how special using "dance as a way to celebrate the holidays" is and although this year may look different the company will present The Nutcracker: Home for the Holidays, which is a multi-day, multimedia holiday-themed experience, that includes festive recipes and virtual dance classes. 
San Antonio
Ballet San Antonio continues the holiday tradition. While keeping health and safety precautions in mind, these are some places hosting in-person performances as well as virtual options this year.  HEB Performance Hall at the Tobin Center for the Performing Arts has performances indoors running through Dec 13. Get tickets here.
The San Antonio Botanical Gardens has multiple performances on Dec 12.
Also, you can experience a drive-thru Nutcracker experience at Mission Outdoor Theater, running until Dec. 20, click here for tickets.
For the kiddos, the Children's Ballet of San Antonio will hold virtual presentations on Dec. 18 and 19, along with Dec 25 and 26.  
You can enjoy the "Great Russian Nutcracker: Christmas Stream" by the Moscow Ballet virtually this year, from December 19 to 29. The virtual performance will be streamed and took place at The Majestic Theatre. Here's more information. 
Dallas-Fort Worth
The Texas Ballet Theater (TBT) in Dallas–Fort Worth, presents a virtual full length version of The Nutcracker, available December 14-26. Get tickets here.  Also, through December look for pop-up special events in the Dallas Arts District. 
You can have a front row seat in your living room.